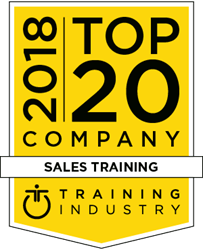 The single most powerful lever to top sales performance in a firm is a great sales manager and that's what we develop in this class
DENVER, Colo. (PRWEB) September 19, 2018
Denver based sales training experts Sandler Training by SalesGrowth MD, Inc. have announced the launch of another 12 month leadership course geared to sales managers.
This comprehensive 12 month course consists of 12 monthly 4 hour modules on subjects ranging from recruiting and hiring to inspiring, managing, and coaching high performance sales teams.
In addition to the monthly classes held at the training center of Sandler Training by SalesGrowth MD, Inc. the yearlong course is supported by online curriculum and reinforcement.
The next 12 month cycle kicks off on Thursday, September 27th from 8am until 12pm.
"This class is one of the most personalized and high impact programs we offer" states Sandler Training by SalesGrowth MD, Inc. President Chuck Terry. "So many companies promote their top sales producers into management without providing much at all in the way of training on how to be successful in their new role."
Mr. Terry further states, "Some companies assume their managers will figure it out on their own but when a top seller fails as a manager it becomes a double loss because you also lost a top producer." "The single most powerful lever to top sales performance in a firm is a great sales manager and that's what we develop in this class", says Terry.
For more information on this program you can visit Sandler Training on the web or contact Chuck Terry personally at cterry@sandler.com or 303-734-7161.
Sandler Training has been in business for over 40 years and has won numerous awards for the training curriculum. They are a global firm with offices in over 250 locations Worldwide.