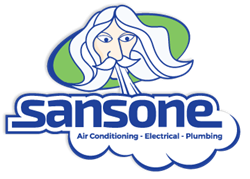 PALM BEACH, Fla. (PRWEB) March 24, 2021
Sansone Air Conditioning—one of the leading A/C providers in South Florida—has won the Carrier President's Award for Excellence for 2021. This marks the ninth year the company has received this honor since 2007, which is more than any other dealer in South Florida.
The Carrier President's Award for Excellence recognizes the top 1% of dealers across the United States and Canada, highlighting only the best companies in the field. To be eligible to win this award, dealers must feature Carrier products among their primary offerings and be listed as Carrier Factory Authorized Dealers.
Becoming a Carrier Authorized Factory Dealer requires updated licensing and intensive training. Sansone Air Conditioning works hard to maintain all of these things, ensuring that its technicians and technology are as up to date as possible.
Those chosen for the Carrier President's Award for Excellence must also have a proven track record for providing excellent customer service. Carrier's standards focus on a combination of industry expertise, branding, leadership, and customer satisfaction. Sansone Air Conditioning prides itself on delivering in all of these areas, serving more than 100,000 satisfied customers since its inception in 1976. The company strives to deliver the best solutions for each customer's specific situation.
The Carrier President's Award for Excellence is just one of the honors Sansone has received over the years. The company is also a York Certified Comfort Expert Dealer, and is proud to be Angie's List A-rated and Better Business Bureau A+ Rated.
Sansone has also obtained more than 1,000 5-star reviews on Google in the pursuit of building trust with customers. Additionally, the company provides customers with a Sansone Seal of Safety that specifies each of its employees are EPA certified, factory trained, and have been thoroughly vetted before being brought onboard.
More About Sansone Air Conditioning
Originally founded under the Sansone Corporation by Nicholas Sansone, Sansone Air Conditioning has always operated as a family-owned company, and it is currently helmed by the 3rd and 4th generation. The owners and staff are dedicated to helping other families with their AC and plumbing needs, and they understand the importance of efficient and effective service, especially when it comes to installing systems that increase its customers' comfort.
To learn more about Sansone's services—and to get a firsthand look at what makes the company excel—visit http://www.sansone-ac.com.