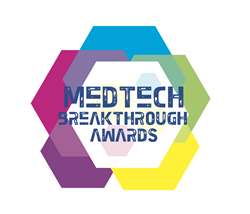 Sansoro is positioned to break through the traditional barriers holding back the limitless possibilities in this new era of digital health data - Sansoro Health CEO, Jeremy Edes Pierotti
LOS ANGELES (PRWEB) June 05, 2019
MedTech Breakthrough, an independent organization that recognizes the top companies and solutions in the global health and medical technology market, announced that it has selected Sansoro Health's Emissary® platform as the winner of its "Best Healthcare Big Data Solution" award in the 2019 MedTech Breakthrough Awards program.
Sansoro Health is a pioneer in health care data integration, providing a comprehensive EHR integration platform. With Emissary, health IT innovators can develop applications and products using a comprehensive API offered by Sansoro's platform. As a result, developers can innovate and evolve their solutions without integration roadblocks.
"While health care data is largely viewed as an incredibly complex issue, we believe that integrating applications with an EHR doesn't need to be difficult, time consuming or expensive," said Sansoro Health CEO, Jeremy Edes Pierotti. "With our hyper-focus on using Emissary to achieve secure health care interoperability, Sansoro is positioned to break through the traditional barriers holding back the limitless possibilities in this new era of digital health data."
Sansoro Health's Emissary API platform offers the industry's most expansive library of RESTful APIs that enable data to flow freely and instantly between third-party applications and EHRs. Founded in 2014, Sansoro has built a comprehensive library of over 134 APIs, leading the charge to bring true interoperability to the healthcare industry.
"The lack of EHR interoperability is one of the most challenging barriers preventing a plethora of benefits to consumers and providers as medical and health data grows exponentially," said James Johnson, managing director, MedTech Breakthrough. "As providers and health systems face this mountain of health data from various sources, in addition to complex security and compliance issues, Sansoro Health is driving toward a worthy goal of accelerating, enabling, and improving health system interoperability and ultimately empowering patients and providers to make sense of this data. Congratulations to the entire Sansoro team on their well-deserved industry recognition with this 2019 MedTech Breakthrough Award."
The mission of the MedTech Breakthrough Awards is to honor excellence and recognize the innovation, hard work and success in a range of health and medical technology categories, including Robotics, Clinical Administration, Telehealth, Patient Engagement, Electronic Health Records (EHR), mHealth, Medical Devices, Medical Data and many more. This year's program attracted more than 3,500 nominations from over 15 different countries throughout the world.
About MedTech Breakthrough
Part of Tech Breakthrough, a leading market intelligence and recognition platform for global technology innovation and leadership, the MedTech Breakthrough Awards program is an independent program devoted to honoring excellence in medical and health related technology companies, products, services and people. The MedTech Breakthrough Awards provide a platform for public recognition around the achievements of breakthrough health and medical companies and products in categories that include Patient Engagement, mHealth, Health & Fitness, Clinical Administration, Healthcare IoT, Medical Data, Healthcare Cybersecurity and more. For more information visit MedTechBreakthrough.com.
About Sansoro Health
Sansoro Health provides powerful, one-stop integration solutions for enterprise health technology leaders so they can rapidly deploy and scale innovative solutions. Health IT innovators leverage Emissary®, Sansoro Health's award-winning software platform, to install swiftly, deliver robust functionality, and slash integration resources. Sansoro Health believes deeply in the power of innovation and collaboration to usher in the next generation of health care. To learn how Emissary creates integration at the speed of innovation, visit sansorohealth.com.