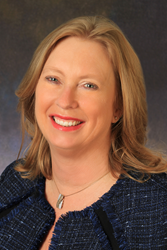 Guiding people through what may be the most emotional financial transaction of their lives is an honor and it is important to me that I offer the very best skills.
SANTA CRUZ, Calif. (PRWEB) June 19, 2019
Kathie Gomes, a residential and income property specialist serving Santa Cruz, Monterey, and San Benito counties, has achieved what only 4% of real estate agents across the country can claim: the designation of Certified Negotiation Expert (CNE®).
As a top agent for Rose Group/KW Bay Area Estates, Gomes takes her commitment to her clients seriously. "When 82% of buyers and sellers say that what they want most from their agent is the best price, having top-notch negotiation skills is extremely important. Without it, an agent is of little value," she says.
Gomes earned her designation through an on-site course presented by The Real Estate Negotiation Institute® (RENI) in Saratoga, CA. The RENI teaches agents and brokers how to use buying and selling solutions that benefit both sides of the real estate transaction to build a persuasive argument on behalf of their clients. The course lays the groundwork for successful negotiations with in-depth discussions on such topics as the psychology of buying, the principles of persuasion, and information gathering.
When asked how the CNE designation will give her an edge in negotiating, Gomes says the biggest takeaway from the class was learning how to manage client emotions. Licensed since 2002, Gomes was already a tough negotiator. Having previously spent ten years as the only woman in a male-dominated field, she quickly learned to draw on her inner strength to advocate for herself without employing an emotional component. Later, as the CEO of her own engineering consultancy, she was responsible for staffing Bay Area startups with qualified tech employees. She learned to negotiate employment contracts for software engineers, technical writers, and QA engineers during the dot com boom when win/win outcomes were a critical component of success.
In order to accomplish similar win/win outcomes in real estate, Gomes identifies the potential consequences of every decision, then employs her refined negotiation skills to achieve results that benefit her clients while also satisfying the needs of the party on the other side of the transaction. She says of her client-centric style, "Guiding people through what may be the most emotional financial transaction of their lives is an honor and it is important to me that I offer the very best skills."
When not serving her Tri-county real estate clients, Gomes serves as a Court Appointed Special Advocate (CASA) for foster children. She served on the CASA board of directors for three years and helped raise $1.1M to fund the purchase of a home for foster children, positioning CASA as one of only a handful of CASAs in the country to own their own building.
About Kathie Gomes:
Gomes Knows Homes
Kathie focuses on residential and income property sales. She has assisted clients ranging from first time buyers & sellers to very sophisticated investors. She has a strong work ethic, excellent listening skills, and is an experienced negotiator. Buyers and Sellers rely on Kathie to get them the best price and terms time and time again.
Kathie Gomes, Realtor®, CRS, SRES, CNE
DRE# 01332742
831-222-0454
kgomes(at)rosegroupre(dot)com
About Rose Group/KW Bay Area Estates:
Rose Group, with KW Bay Area Estates, is a trusted real estate team focused on providing a smooth transactional experience to home buyers and sellers throughout the Bay Area and across the U.S. Comprised of exceptional agents and a dynamic support staff, Rose Group is equipped to manage all transaction types including residential sales, investment property analysis, professional marketing, 1031 Exchanges, pre-foreclosure counseling, and short sales. For more information, visit Rose Group online at RoseGroupRE.com. DRE# 01526679.