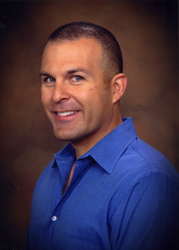 Santa Clara, CA (PRWEB) June 28, 2017
Can a smile light up an entire room? With the right teeth whitening procedure, a smile just might be enough to brighten a day and help you feel more confident about your appearance. Dr. Alan Frame DDS is now offering a promotion on in-office teeth whitening services.
Teeth whitening procedures are one of cosmetic dentistry's most requested services and for good reason: they offer a lot of benefit for the price. With one procedure, patients can enjoy long-lasting results and a smile that just keeps going. Unlike over-the-counter whitening products, in-office whitening services use powerful whitening agents that offer virtually instant results, providing patients with dramatically whiter smiles in about an hour. Good dental habits will keep their smiles looking freshly whitened.
Dr. Frame is offering in-office whitening services for just $400. At this price, patients can save $150 off the usual cost of $550. In-office whitening treatments are performed under the supervision of a dental professional, which means there is minimal risk of gum irritation, over-whitening, sensitivity, and other common complications that can occur with OTC whitening treatments. Additionally, patients can enjoy the benefits of post-whitening fluoride treatments and can take advantage of whitening touch-up kits as needed.
Dr. Frame offers comprehensive dental care that includes:

Ceramic veneers
Tooth-colored fillings
Dental checkups and cleanings
Crowns and bridges
Dentures
Dental crowns
Conventional at-home tray whitening is also available for a promotional price of $250, discounted from a regular price of $300.
About Dr. Alan Frame
After attending the University of the Pacific School of Dentistry, Dr. Frame graduated with the highest honors in 1996. He completed his general practice residency at UCLA in 1997. Dr. Frame is a member of the American Dental Association, as well as academic dental fraternities Omicron Kappa Upsilon and Tao Kappa Omega. A native of Santa Clara, Dr. Frame is proud to serve the community in which he was raised and enjoys welcoming both familiar and new faces into his practice.