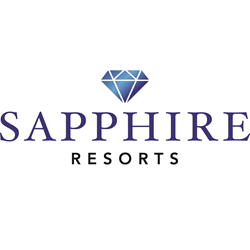 Las Vegas (PRWEB) September 11, 2015
As fall temperatures and colors roll across the Mississippi, St. Louis prepares to welcome travelers from around the world to explore diverse heritages and festivals. Sapphire Resorts™ Group encourages all visitors to sample some of the fantastic food, listen to some great music and learn a little about what this large city has to offer.
1. Scottish Games – Chesterfield, Missouri plays host to this annual event, focused on celebrating Scottish heritage on Friday, September 25th and Saturday, September 26th. One of the main events during these two days is the Masters World Championships, where over 150 highland athletes from around the world compete in amazing physical feats. Fantastic Celtic food, drinks, and music are constant sources of entertainment, as well as arts and crafts, highland dancing, sheepdog trails, and sword fighting. Lots of activities for adults and children, including the Torchlight Calling of the Clans and two concerts, folk and Celtic rock on Friday evening.
2. BBQ Festival – Chefs around the world are preparing to descend on Soldier's Memorial Military Museum for the annual Q in the Lou, a free BBQ Festival held September 25th-27th in one of the most celebrated BBQ cities in the world. St. Louis is proud to host this event, featuring nine of the best pitmasters. Attendees will see grills, smokers, and BBQ pits galore. Sapphire Resorts™ Group knows that the event includes cooking tutorials, amateur cooking contests, live local music, a BBQ innovation expo, and some of the best BBQ in America.
3. Folk and Roots Festival – St. Louis once again makes its mark with a premier folk festival weekend held September 24th-27th. Featuring national and regional artists, this music festival brings an impressive blend of old-time, bluegrass, country, and folk music to the city. Friday and Saturday night concerts are held at The Sheldon and late night shows on those nights at The Stage at KDHX. Daytime workshops held on Saturday aim to educate and foster interest in the history of the music, while Sunday's Old-Time Fiddle Contest at Strauss Park is sure to entertain all ages.
St. Louis, Missouri is home to some famous landmarks, but Sapphire Resorts™ Group is prepared to help visitors discover its rich heritage and history. For more information on these great events and assistance with other travel planning needs, contact Sapphire Resorts™ Group today.
###
http://staysapphire.com/
844.4SAPPHIRE
Press release distributed by JW Maxx Solutions, a leader in content management solutions and part of a family of companies that includes Enterate Ahora.