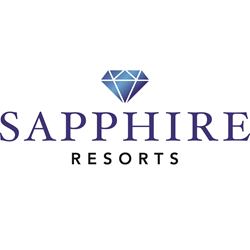 Las Vegas (PRWEB) June 23, 2015
While there are plenty of house acts for Las Vegas comedy fans to see, this summer is a great time to catch a few guests to the city. Whether a person is in the mood to relive the 90s or to be belittled by America's dirtiest comedian, Sapphire Resorts™ Group has everyone covered with this list of the top three comedy acts to see this July in Las Vegas.
Ron White
The comedian better known as "Tater Salad" has established an image as a cigar-smoking, scotch-drinking "Blue Collar" comedian. Since entering the limelight in 2003, however, he has proven to be much more than a one-joke entertainer. White has two Grammy nominations, a Gold Record, three of the top rated one-hour television specials in Comedy Central history and a book that appeared on the New York Times Best Seller List. On top of that, Sapphire Resorts™ Group says he's also been one of the top three grossing comedians on tour in the United States for the last five years. If Vegas visitors enjoy observational humor, quick wit and satire, they will appreciate White's show. He'll be performing at the Mirage's Terry Fator Theatre on both July 17 and 18.
Tommy Davidson and David Allen Grier
Though both got their start much earlier, Tommy Davidson and David Allen Grier are best known for their hilarious performances on the 1990s sketch comedy show "In Living Color." Now, Sapphire Resorts™ Group shares that these two stand-out stand-ups will bring that Emmy-winning show back to life with their show at Treasure Island. Grier was named one of Comedy Central's "100 Greatest Stand-ups of All Time." He is set to appear in the upcoming NBC comedy series "The Carmichael Show," and was recently in Tyler Perry's "Peeples." Davidson has been busy himself, starring in the critically lauded Sundance hit "Black Dynamite" and continuing to bring his solo act to venues across the nation. Sapphire Resorts™ Group says comedy fans won't want to miss these two funnymen when they perform at the Mystère Theatre on July 24.
Andrew "Dice" Clay
Those people who remember Andrew "Dice" Clay's comedy act from the 1980s knows that when the Diceman cometh, they can expect dirty, crude jokes bordering on the obscene. Dice hasn't slowed down, either. His tongue is still sharp and his attitude is still caustic. According to Sapphire Resorts™ Group, the one change to his set is the inclusion of more jokes about aging. Audience members can expect to hear jokes about the effects of getting older peppered in with his nasty nursery rhymes. Dice will be performing at Vinyl at The Hard Rock Hotel and Casino from July 17 through 19.
Sapphire Resorts™ Group puts its years of experience in the travel industry to work for people who are looking for their next great adventure. With destinations all over the world, Sapphire Resorts™ Group has the manpower and resources to create dream vacations for each of its members. To learn more, visit http://staysapphire.com/
###
Press release distributed by JW Maxx Solutions, a leader in content management solutions and part of a family of companies that includes Enterate Ahora.