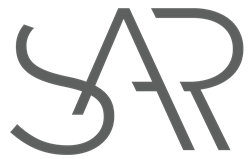 BETHESDA, Md. (PRWEB) October 08, 2018
SAR, LLC (SAR), a software, technology, and data analytics company, today announced the launch of two distinct new SaaS platforms for securities class action litigation. The platforms allow securities class action attorneys, D&O insurance carriers, alternative dispute resolution professionals, and investment professionals to make informed decisions related to potential exposure and liability stemming from corrective events. The Securities Class Action Data Analytics (SCADA) platform, for litigators, and the Insurance Carrier Class Action Data Analytics (ICCADA) platform, for insurance carriers, give subscribers access to sound and independent securities class action measures and metrics up to the point of requiring specialized expert consultation.
The SCADA platform is tailor-made to serve key stakeholders in securities class action litigation with statistical and quantitative analyses on filed and proprietary claims for alleged violations of the Securities Exchange Act of 1934. The platform presents subscribers with objective data and verifiable analysis based on methodologies established by case precedents in the U.S. Federal Court system. SCADA performs case-specific multivariate regression analyses for a publicly traded company that is subject to allegations of fraud-on-the-market and presents a qualified and verifiable output of stock price impact. SCADA subscribers attain statistical verification for corrective events (or corrective disclosures as identified in the class action complaint) for every claim that is filed for alleged violations of the federal securities laws under Section 10(b) and 20(a) of the Securities Exchange Act of 1934. SCADA subscribers also have the option to submit case-specific parameters for proprietary non-filed claims, and commission baseline estimates of potential class-wide damages with specific commissioning rights.
The ICCADA platform is a risk and loss control tool that presents D&O insurance underwriters with real-time data and analysis on the securities class action risk of any publicly traded company. The platform performs company-specific univariate regression analyses for publicly traded companies that trade on U.S. exchanges. The ICCADA platform presents a qualified and verifiable output of exposure for potential claims that may allege violations of the federal securities laws under Section 10(b) and 20(a) of the Securities Exchange Act of 1934 based on a qualified sample of corrective events that may constitute a related coverage trigger. Subscribers to the ICCADA platform have access to real-time measures of risk and exposure from corrective events that have materialized during the preceding two years. This tool allows top-level D&O underwriters to estimate a projected value of potential claims to determine an appropriate allocation of reserves, in addition to providing support for optimum premium pricing.
"The Exchange Act is the basis of all securities laws that apply to publicly traded companies in U.S. exchanges. The investigative sophistication that is required to file a claim for alleged violations of the federal securities laws elicits a need by key stakeholders to adopt new tools in economic and financial analysis," said Nessim Mezrahi, Chief Executive Officer, SAR, LLC. "The SCADA and ICCADA platforms provide securities class action professionals with the tools they need to make the most informed decisions in real-time."
"Verifiable statistical and quantitative outputs integrated under a cloud-based infrastructure and dispensed via a simple user interface is an extremely valuable tool for both lawyers and insurance carriers," said Ariel Himmelstern, Chief Technical Officer, SAR, LLC.
SAR, LLC was founded by Nessim Mezrahi and Ariel Himmelstern in 2018. Prior to co-founding SAR, Mr. Mezrahi spent over a decade as an expert assisting class action litigators with financial and economic consulting services on securities class action cases that allege violations of the federal securities laws under Section 11, Section 12(a)(2), and Section 15 of the Securities Act of 1933, and under Section 10(b) and 20(a) of the Securities Exchange Act of 1934. Previously, Mr. Mezrahi was an internal corporate auditor focused on the design and effectiveness of internal controls over financial reporting according to Sections 302, 401, and 404 of the Sarbanes-Oxley Act of 2002. Mr. Himmelstern has spent over a decade as a software engineer in financial services, focused on back-end development and server security. In Palo Alto, CA, Mr. Himmelstern led a software engineering team at one of the leading communication platforms for regulated financial institutions. The SAR Advisory Board comprises professionals experienced in legal and corporate software development and deployment. SAR relies on a dedicated team of analysts experienced in economic litigation consulting and software engineers in financial services.
For more information, please visit: http://www.sarlit.com.