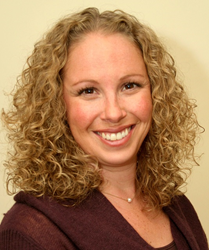 The term 'REALTOR' gets loosely and casually thrown around. Not all real estate licensees are REALTORS, and there's a big difference.
Loveland, CO (PRWEB) May 25, 2016
By definition, a REALTOR is a federally registered collective membership mark that identifies a real estate professional who is a member of the National Association of REALTORS® (NAR). "The term 'REALTOR' gets loosely and casually thrown around," said RE/MAX Alliance Broker Associate Sarah Warnock, a fourth-generation REALTOR in Northern Colorado. "Not all real estate licensees are REALTORS, and there's a big difference."
Any real estate licensee, adds Warnock, can help a person buy or sell a home, but only a REALTOR chooses to set themselves and their business apart from the competition by becoming a member of NAR. REALTORS pay annual dues to be members of NAR that a licensee does not. REALTORS also hold themselves to a higher standard of professionalism and advocacy, abide by a strict code of ethics and keep working to protect their client's investment long after the closing.
To help buyers and sellers better understand what a REALTOR is, Warnock lists the following three tips:
No. 1: REALTORS abide by a strict Code of Ethics: "Any REALTOR you work with has voluntarily agreed to abide by NAR's Code of Ethics, based on professionalism and protection of the public," said Warnock. "The Code of Ethics is a detailed document that spells out the professional responsibilities of every REALTOR, and consists of 17 Articles and related Standards of Practice. REALTORS are also subject to disciplinary action and sanctions if they violate the duties imposed by the NAR Code of Ethics."
No. 2: REALTORS go the extra mile: REALTORS pay annual dues to have access to better tools, more professional designations, and education. They have a broader knowledge base, an extensive referral network, and a deeper pool of experience to draw from. "REALTORS make an extra commitment to their business and to you by investing in the REALTOR brand. Our clients are who we're here to serve," said Warnock.
No. 3: Advocacy: "REALTORS are your only voice in Washington. REALTORS continue fighting to preserve the Federal Mortgage Interest Deduction on first and second homes. REALTORS fought to get a tax exemption on the first $500,000 of capital gains tax on primary residences," said Warnock. "REALTORS fight hard to protect property rights and defend the American dream of homeownership. REALTORS contribute monetarily to fight the many political issues that seek to take your dream and rights away in Washington. The political advocacy of REALTORS has and is saving the homeowner tens of thousands of dollars over a lifetime of homeownership."
Warnock further adds, "In most cases, the sale or purchase of a home is the largest, most complicated transaction in your life. Don't make a decision of this magnitude without the proper guidance and leadership of a REALTOR."
About Sarah Warnock, RE/MAX Alliance
Sarah Warnock has been a REALTOR for 14 years and has earned the Graduate, REALTOR® Institute (GRI) designation, the Certified Residential Military Specialist designation, and is an e-PRO®. In 2013, Sarah earned the Executive Club Award from RE/MAX and in 2014 and 2015 the 100 Percent Club Award. For more information about Sarah, visit her website at http://www.homesincolorado.com/sarah-warnock, call (970) 412-3421, email her at swarnock(at)remax(dot)net, or follow her on Facebook. Her office is located at 750 W. Eisenhower Blvd., Loveland, CO.
About the NALA™
The NALA offers small and medium-sized businesses effective ways to reach customers through new media. As a single-agency source, the NALA helps businesses flourish in their local community. The NALA's mission is to promote a business' relevant and newsworthy events and achievements, both online and through traditional media. For media inquiries, please call 805.650.6121, ext. 361.