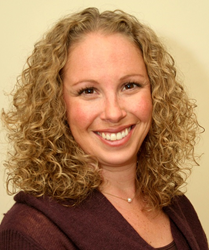 Although Realtors can't predict the future, and we all wish we had a crystal ball, there are a lot of indicators leading to a hot market up and down the Front Range in Colorado.
Loveland, CO (PRWEB) March 03, 2017
In 2016, Denver and the Colorado Front Range was one of the hottest housing markets in the country. "The housing market in the Denver Metro area, as well as Colorado's Front Range, was, and still is, plagued by low inventory and rising prices," said RE/MAX Alliance Broker Associate Sarah Warnock. "In fact, it is predicted that inventory will remain pretty low throughout much of 2017, which will continue to keep prices on the rise. There is a lot of new construction, but even that might not be enough to satisfy the demand in the area."
Furthermore, interest rates have started to creep up a bit, so those considering buying a home but are on the fence might be better off jumping into the real estate market sooner rather than later while interest rates are still low. "The lower the interest rate, the more house you can afford," added Warnock. "Additionally, spring is the beginning of the hot selling market and is fast approaching. Competition is expected to be fierce, especially in the lower price ranges, so start looking now. As the grass starts to green up, the real estate market tends to ramp up."
For those considering selling, Warnock believes 2017 is already shaping up to be a seller's market, like in 2016, due in no small part to the low inventory. "Low inventory means top dollar for your house," concluded Warnock. "Although REALTORS can't predict the future, and wish we had a crystal ball, there are a lot of indicators leading to a hot market up and down the Front Range in Colorado."
About Sarah Warnock, RE/MAX Alliance
Sarah Warnock is a 4th-generation REALTOR and has been in the industry for 14 years. She has earned the Graduate, REALTOR® Institute (GRI) designation, the Certified Residential Military Specialist designation, and is an e-PRO®. In 2013, Sarah earned the Executive Club Award from RE/MAX and in 2014, 2015 and 2016 earned the 100 Percent Club Award. Sarah was elected as the Chair of the Loveland Berthoud Association of REALTORS for 2017-2018. Sarah is active in her local community and would love to hear from you! For more information about Sarah, visit her website at http://www.homesincolorado.com/sarah-warnock, call (970) 412-3421, email her at swarnock(at)remax(dot)net, or follow her on Facebook. Her office is located at 750 W. Eisenhower Blvd., Loveland, CO.
About the NALA™
The NALA offers small and medium-sized businesses effective ways to reach customers through new media. As a single-agency source, the NALA helps businesses flourish in their local community. The NALA's mission is to promote a business' relevant and newsworthy events and achievements, both online and through traditional media. For media inquiries, please call 805.650.6121, ext. 361.