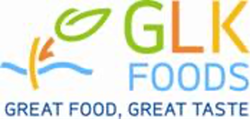 BEAR CREEK, Wis. (PRWEB) November 18, 2020
GLK Foods, a market-leading food solutions producer and the world's largest producer of kraut, announces sauerkraut is one of the top food trends of 2021, according to the Whole Foods Trends Council, thanks to its probiotic benefits that help support a healthy immune system.
While vaccines, health practices, and medicine can improve the body's defense mechanism, there are certain foods that will help do the same. Vitamin C-rich fruits and vegetables are effective and popular immune-boosting foods. Fermented foods, such as sauerkraut, are examples of another food group that also enhance the performance of immune cells.
Fermented foods assist with digestion, immunity, weight loss, heart function, and even mental health due to lactic acid, vitamins, minerals, and dietary fiber found within. Sauerkraut also offers potent antioxidants and can decrease levels of ACE2, which is an enzyme in the cell membrane that is found in the lungs used by COVID-19 as an entry point into the body.
GLK Foods, the world's largest producer of kraut, has seen the demand increase for its branded kraut products – Silver Floss® Kraut, Flanagan Kraut, Cortland Valley® Kraut and Saverne® Kraut – thanks to the touting of various health benefits sauerkraut has to offer.
"The ongoing pandemic has caused all of us to make our health a priority," Ryan Downs, president of GLK Foods said. "It's important to have a healthy diet that is full of digestive health benefits that help our body's natural ability to prevent, fight, and recover from infections."
In addition to being an immunity booster, sauerkraut also offers a shelf-stable option that helps people make less unnecessary trips to the grocery store while still offering the flavor profiles they desire.
"People are finding themselves rekindling their love for cooking while simultaneously looking for ways to save money," Downs added. "Kraut is a practical choice thanks to its long shelf-life and ability to enhance the comfort foods we desire right now."
The kraut brands GLK Foods produces have the potential to last up to a year when sold refrigerated, and one to two years unrefrigerated. GLK Foods processes about 140,000 tons of raw cabbage annually.
The Whole Foods Trends Council, who develops the 2021 predictions for top flavors, products and ingredients, is comprised of 50 Whole Foods Market team members, which includes local foragers, regional and global buyers, and culinary experts. This team analyzes trend predictions based on experience, expertise, studying consumer preferences, and understanding emerging and existing brands.
About GLK Foods
GLK Foods is a 4th generation, family-owned company. For over 100 years, they have been making the finest quality kraut, growing to become the largest kraut producer in the world. The maker of America's top-selling brands, GLK Foods continues to be the leader in food product innovation and is committed to giving consumers choice, convenience, and quality in all their products. For more information, visit glkfoods.com.
Media Contact:
Katie Sharratt
PR Strategist, Element
katies (at) goelement (dot) com