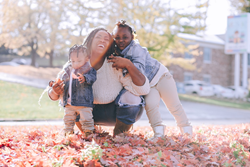 Save the Storks believes that to be truly pro-women, you must be pro-life.
COLORADO SPRINGS, Colo. (PRWEB) January 20, 2021
Diane Ferraro, CEO of the pro-life group Save the Storks, issued the following statement regarding the 48th anniversary of Roe v. Wade.
"This month marks close to 50 years of legalized abortion in the United States. We believe that the tragedy of abortion is at the root of many of our nation's problems. For the past half-century, we have systematically ended the lives of nearly 70-million children. We are a country broken, wounded and grieving. That's why Save the Storks believes the first steps we need to take toward reconciliation and healing are to care for the women who have been wounded by abortion. Save the Storks believes that to be truly pro-women, you must be pro-life. That's why we champion the work of pregnancy resource centers who care for women, offer healing and provide the options they need to not only choose life, but to thrive."
She also commented on the outgoing administration's National Sanctity of Human Life Day proclamation:
"We are proud to stand for and celebrate the sanctity of life on this day. We believe this is a momentous occasion for us as a nation to remember those lives lost because of abortion. As an organization we seek to build a culture that celebrates and values all lives. Especially women facing an unplanned pregnancy. We stand with and support pregnancy resource centers who support women across our nation by giving them the resources and information they need."
About Save the Storks 
Save the Storks exists to inspire cultural change by shaping compelling pro-life narratives and empowering strategic partners to serve and value every life. The organization partners with pregnancy resource centers across the United States to empower women with choice during pregnancy.  
For more information about Save the Storks visit savethestorks.com