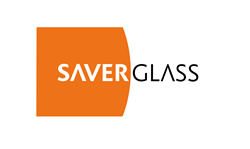 FEUQUIÈRES, France (PRWEB) May 19, 2021
Saverglass, the world's leading manufacturer specializing in the production and decoration of luxury and high-end glass bottles, today released its 2020-2021 Corporate Social Responsibility (CSR) Report, detailing the company's achievements and measurable progress, with an extended focus on the second measurement of its carbon footprint in ten years (resulting in a decrease of -11% on scopes 1, 2 and 3 between 2009 and 2019) but also what led Saverglass to establish its low-carbon roadmap aiming at a consequent reduction of its emissivity by 2035 and the achievement of carbon neutrality by 2050.
"We have defined a concrete and ambitious action plan with the expertise of our partner, Carbone 4*, to fight against climate change. To do so, we have identified two priority lines of action. The first is to have effective measurement and management of emissions related to our industrial activity," said Jean-Marc Arrambourg, CEO of Saverglass Group. "We also expect to take action against our greenhouse gas emissions (GHG). The objective is to reduce our industrial process' emissivity by 45% by 2035 and by 36% across our entire value chain (scopes 1, 2, and 3). By 2050, we want to continue our efforts and encourage innovations to align ourselves with a reduction trajectory of 2°C. That means achieving carbon neutrality in 2050."
Since 2000, Saverglass started to build a sustainable commitment based on pragmatic principles; the release of the 2020-2021 CSR Report materializes its entire action-based approach. The report also outlines the reduction of other emissions, reduced water waste, reduced plastic packaging, development of organic inks (Organic Color Play), the optimization of raw materials, and contribution to the local economy and society worldwide.
Saverglass Future Roadmap
● 5% increase of cullet content in its colored glass by 2025
● Saverglass' objective is to reduce the emissivity of its industrial process by 45% by 2035 and by 36% across its entire value chain (scopes 1, 2, and 3). Saverglass aims to continue its efforts to achieve carbon neutrality by 2050
● The main work focuses include improving energy efficiency, increasing the proportion of clean energy in the energy mix used for glass manufacture.
● Saverglass has launched an ambitious program composed of more than thirty actions. Saverglass is working on low carbon innovative actions, such as Furnace for the Future, the first R&D Program with Vercane, Hydrogen Project (H2), and Decarbonized Raw Materials Project.
● Saverglass is also the first glass manufacturer to declare its intention to act on scope 3 in the calculation of its carbon footprint reduction
● 100% of Saverglass' suppliers to sign an ethics clause by 2025
To view the full report, visit Saverglass' Corporate Social Responsibility website: https://www.saverglass.com/en/csr/vision-strategy
*Carbone 4 is the first independent consulting firm specialized in low-carbon strategy and adaptation to climate change.
# # #
About Saverglass
Saverglass is the world's specialist in manufacturing and decorating premium and luxury glass bottles, three glass production sites and three decoration sites in France, one glass production and decoration site in Mexico, one glass production site in the United Arab Emirates, and one glass production site in Belgium. Saverglass produces a total of about 500,000 Tons of premium glass per year and operates four decoration factories that decorate over 150 million bottles per year, including a state-of-the-art facility in North America. The Group achieved a turnover of $590 million in 2020.