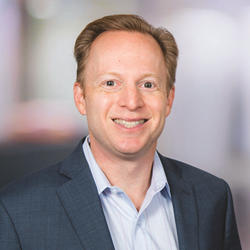 The renegotiated terms enabled our clients to stay in place and modernize their work environments at favorable costs, without disrupting workflow or productivity.
LOS ANGELES (PRWEB) December 06, 2018
Savills Studley has successfully completed early lease restructures on behalf of two Los Angeles area tenants: Studio City in North Hollywood and Martini Akpovi Partners in Encino.
Senior Managing Director Andy Lustgarten and Assistant Director Michael Wernick of Savills Studley advised Studio City in restructuring its headquarters lease at 5161 Lankershim Boulevard in North Hollywood. Studio City is a full-service television and digital content media agency specializing in on-air television promotion.
The restructuring, which includes a new, five-year, 15,000-square-foot commitment to the building, allowed Studio City to reduce real estate costs in advance of its scheduled lease expiration. Additional lease terms provided for generous tenant concessions and preserved the company's curbside monument signage.
"Studio City is a successful agency with a long history of tenancy in the building, and retaining them was a priority for the building's new ownership," said Lustgarten. "The early restructuring created a valuable opportunity for Studio City to create a more efficient workplace and save money now, while securing TI dollars and free rent in 2019."
The building is adjacent to the Burbank Media District and Universal City's ample restaurants, shops and other service amenities. It is conveniently located two blocks from a Metro Rail station and in close proximity to the Burbank Airport.
Lustgarten and Wernick also advised the global CPA firm Martini Akpovi Partners in the early restructuring and expansion of its headquarters' lease at 16830 Ventura Boulevard in Encino. The nine-year commitment increases the firm's space to approximately 14,000 square feet, and includes monument signage at the six-story, Class A office tower.
"With four years remaining on Martini Akpovi's lease, we were able to renegotiate transaction terms to void the existing commitment in two non-contiguous suites, as well as reconfigure and consolidate the company's operations on a single floor," said Wernick.
In both transactions, Savills Studley executed leases that met the tenants' financial and operational objectives. "The renegotiated terms enabled our clients to stay in place and modernize their work environments at favorable costs, without disrupting workflow or productivity," Lustgarten noted.
About Savills Studley
Savills Studley is the leading commercial real estate advisory firm specializing in tenant representation. Founded in 1954, the firm pioneered the conflict-free business model of representing only tenants in their commercial real estate transactions. Today, supported by high quality market research and in-depth analysis, Savills Studley provides strategic real estate solutions to organizations across all industries. The firm's comprehensive platform includes brokerage, project management, capital markets, consulting and corporate services. With 31 offices in the U.S. and Canada, and a heritage of innovation, Savills Studley is well known for tenacious client advocacy and exceptional service.
The firm is part of London-headquartered Savills plc, the premier global real estate service provider with over 36,000 professionals and more than 600 offices in over 60 countries around the world. Savills plc is listed on the London Stock Exchange (SVS.L).
For more information, please visit http://www.savills-studley.com and follow us on LinkedIn and Twitter @SavillsStudley.