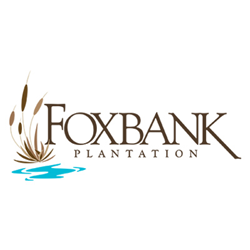 One of the amenities most requested by both residents, potential homebuyers, and our builders is fitness/workout space
Moncks Corner, SC (PRWEB) August 19, 2015
Foxbank Plantation will open a new, state-of-the-art fitness center located in The Shops at Foxbank. The 2,400-square-foot facility was developed in response to an overwhelming number of homeowner requests.
Debuting in the fall of 2015, the Foxbank Fitness Center will feature Vision Cardio equipment, and more than 15 workout stations offering a comprehensive array of training options. All treadmills, elliptical machines, and stationary bikes will feature multiple programs and heart rate monitoring. Users will also have the ability to plug in earbuds and select and audio source from one of the TVs in the room.
In addition to the cardio equipment, the center will offer rowing and weight machines, a large selection of dumbbells up to 50 lbs., benches, stability and medicine balls, kettle bells, stretching mats, and more.
"One of the amenities most requested by both residents, potential homebuyers, and our builders is fitness/workout space," said Jeff Randolph, Foxbank Plantation developer "Based on our experience as developers, we knew we wanted to meet this need for both existing and future residents," said Randolph.
Residents will access the facility through a secure system. "We are excited to offer this impressive new fitness center to current and future residents," said Randolph.
About Foxbank Plantation
Foxbank Plantation is a master-planned community in Moncks Corner, South Carolina. Located near Charleston, the approximately 800-acre site is a mixed-use development of planned residential homes, commercial offices, and retail shops. Amenities include a signature 67-acre lake offering fishing and water activities, 12 ponds, 141 acres of protected wetlands, a resort-style swimming pool, a planned town center, and family-friendly walking paths. For more information call 864-239-6683 or visit FoxbankPlantation.com.