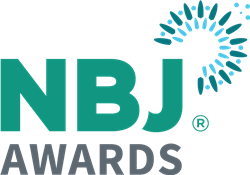 We're honored to receive this award and have industry veterans recognize our relentless efforts in achieving this important mission. -- Ben Flohr, CoFounder of Scale
SHERMAN OAKS, Calif. (PRWEB) July 13, 2020
Scale Media has just received the prestigious 2019 NBJ Award for Leadership and Growth from the Nutrition Business Journal. Scoring top honors in the midsize category ($10 million to $50 million), the tech-driven direct-to-consumer company was recognized for their tremendous growth along with their focus on science-backed nutrition and consumer education.
The Nutrition Business Journal (NBJ) is a leading source for product trends, market research and in-depth analysis in the nutrition industry. Every year, the journal honors industry excellence in categories including company growth, mission and philanthropy, stewardship and sustainability, and science and innovation. The complete Winner's List is published in NBJ's May 2020: Awards Issue.
"We're extremely proud to be able to maintain high growth while promoting transparency and education," said Ben Flohr, CoFounder of Scale. "We're honored to receive this award and have industry veterans recognize our relentless efforts in achieving this important mission."
Scale is known for their "360-degree approach" in creating science-backed nutrition and wellness brands, and selling products through their proprietary eCommerce and digital marketing engine. This has contributed to their fast-growing CPG brands since launching in 2014.
"We're grateful to be recognized for our ongoing commitment to high-quality products that help people live healthier lives," said Ziv Haklili, CoFounder of Scale.
The NBJ Award comes just weeks after Scale was awarded one of Forbes' Best Startup Employers for 2020.
Learn more about Scale at https://scale.tech/.
About Scale:
Headquartered in Los Angeles, California, Scale is a tech-driven direct-to-consumer company that builds and deploys next-generation CPG brands in the beauty, health and wellness industries. Through their proprietary eCommerce and digital marketing engine, Scale transforms consumers' end-to-end online shopping experience while increasing brand loyalty and retention. Since 2014, the company has rapidly powered and scaled concepts into multi-million-dollar consumer lifestyle brands, including 1MD, Hair La Vie, Simple Beauty, LiveWell, and Essential Elements. Today, Scale's growing portfolio of 70+ products helps hundreds of thousands of people live healthier lives. Learn more at Scale.tech.
Media Inquiries: press@scale.tech
Contact: Carla Rivas, Scale