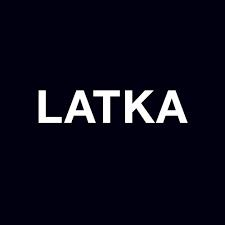 "It's an honor that ScaleX is being recognized as a leader on Latka's Top 100. Nathan has done an amazing job building a true private SaaS community, and financial database." Chad Burmeister, CEO, ScaleX.ai
LITTLETON, Colo. (PRWEB) February 03, 2020
ScaleX.ai's AI for Sales solution has delivered peace-of-mind to sales teams who don't have the luxury of sales or business development representatives (SDRs or BDRs) across the nation. Out of 3,500 SaaS companies in 2019, ScaleX ranked in Latka 100's Top 5% in annual growth rates. AI for Sales continues to be an important transformation in sales and ScaleX leads from the front. SalesHacker recently reported that the fully loaded cost of a Sales Development Representative is $150,000/year so when ScaleX Virtual Business Development Representatives cost a fraction of that to deliver 5-10X more sales activity, it's no wonder why they are in the top 5% of SaaS growth companies in 2019.
Chad Burmeister, CEO of ScaleX said, "It's an honor that ScaleX is being recognized as a leader on Latka's Top 100. Nathan has done an amazing job building a true private SaaS community, and financial database. In 2020, ScaleX will continue to focus on the three things that matter - grow, grow, grow." Burmeister adds, "ScaleX value proposition is simple - by focusing on the only two things that matter in sales - frequency and competency, we help our customers grow faster and sell more by enabling them to drive more, and better, sales activities."
Nathan Latka stated, "It's not surprising to me that ScaleX is in the Top 5%. They focus on a real problem facing founders and CEOs in tech start-ups. And they solve the problem really well. I anticipate seeing them on the Latka 100 for years to come."
Learn more about ScaleX.ai here: https://www.scalex.ai/solutions.
About ScaleX.ai - ScaleX.ai delivers personalization at scale, powered by artificial intelligence (TM). Whether you are looking to bring 10X more productivity to your internal sales team, or partner with a company that consistently delivers 25 or more meetings per month per BDR, ScaleX has a solution. To learn more about ScaleX.ai, watch the YouTube Video: https://www.youtube.com/watch?v=h-DiV2ceDM4