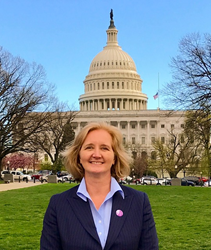 Jacksonville, FL (PRWEB) August 03, 2017
Scarborough Law, L.L.C. is celebrating its fifth anniversary offering family and business immigration services, from large multinational corporations with high-volume H-1B and L-1 visas to individual family-based or deportation clients.
"The past five years have been fantastic. Professionally, the past five years have allowed me to gain extensive experience both as a business owner and attorney," said Stephanie Scarborough, founder of Scarborough Law, L.L.C. "Scarborough Law can now leverage the experiences of the past five years to adapt to the changing immigration landscape."
Scarborough Law's success has been driven by two factors: It has a dedicated and professional staff that truly cares about its clients and the outcome of each case; and the firm's clients realize that Scarborough Law is focused on them, which drives referrals and repeat business. "We have been blessed to watch the lives of our clients change, watch their businesses thrive, and their children grow," added Scarborough.
Since its inception five years ago, Scarborough Law's business has grown more than 400 percent. The firm's goals for the future include doubling that growth over the following five years.
"The next five years will find us expanding to add new practice areas and offices throughout the United States to better serve our clients," concluded Scarborough, who has already opened other offices in Alpharetta, GA, and Trivandrum, India. "We intend to invest in the technology and professional staff needed to ensure that we remain a high-quality, client-focused law firm that is able to serve our clients in the changing legal services market."
About Stephanie Scarborough, Scarborough Law, L.L.C.
Stephanie Scarborough is an Attorney and Business Counselor to small businesses and multinational corporations. Scarborough manages Scarborough Law's offices in Jacksonville, Florida, and Alpharetta, Georgia, and is admitted to practice law in New York and Georgia. Scarborough Law has three offices: 6622 Southpoint Drive South, Suite 330, Jacksonville, FL, 32216, (904) 389-0055; 4080 McGinnis Ferry Road, Suite 204, Alpharetta, GA, 30005, (678) 257-1808; and Scarborough Immigration Services Pvt. Ltd., Trivandrum, India, +91 98955 98755. For more information, visit http://www.scarboroughlaw.com/.
About the NALA™
The NALA offers small and medium-sized businesses effective ways to reach customers through new media. As a single-agency source, the NALA helps businesses flourish in their local community. The NALA's mission is to promote a business' relevant and newsworthy events and achievements, both online and through traditional media. The information and content in this article are not in conjunction with the views of the NALA. For media inquiries, please call 805.650.6121, ext. 361.