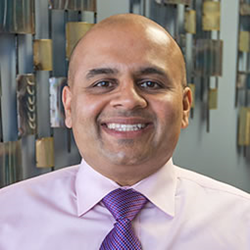 Schaumburg, IL (PRWEB) June 09, 2020
Those in need of restorations for decayed and broken teeth can now visit Schaumburg Dental Studio for same-day, in-house dental bridges and dental crowns in Schaumburg, IL. The practice utilizes CEREC® technology that allows for dental crowns and bridges to be fabricated in the practice during the patient's appointment. By protecting and restoring these decayed and broken teeth, patients can get out of pain, improve their oral function, and complete a beautiful smile again.
"CEREC has a unique CAD/CAM system that allows our dentists to fabricate an all ceramic restoration in one visit. It is the number one system in the world for creating dental restorations," says Dr. Jig Patel. "The process is a simple one. It starts with a camera that takes 3D pictures of your teeth and avoids the need for messy impressions. The CEREC software allows the restoration to be fabricated quickly and accurately."
Dental crowns and bridges are typically used to protect damaged teeth, replace missing teeth, or restore dental implants. When used to protect teeth, any decay is removed, and crowns are created and placed over the affected tooth. They essentially cap the tooth, protecting the natural tooth from damage and allowing patients to use their tooth normally again. A dental bridge is a collection of crowns that are fused together and used to span the gap of a missing tooth or teeth. Both dental crowns and bridges can be combined with dental implants to give patients a permanent tooth replacement solution and a more natural smile.
CEREC technology has revolutionized the way dental crowns and bridges are created. Now, patients no longer have to wait for their new tooth to be created at an off-site dental lab and hope it fits properly. With CEREC, everything is created on-site at Schaumburg Dental Studio and can be completed often in less than an hour. Drs. Jig Patel and Muizz Merchant are able to ensure a more precise and accurate fit of the dental crown or bridge when taking advantage of CEREC technology. In many cases, patients are able to complete their new and improved smile in one appointment. Benefits of choosing CEREC include:

No need for temporary restorations
No messy impressions
No wait
A durable and aesthetic appearance
Immediate adjustments and ideal fit
Schaumburg Dental Studio believes in modern dental treatments and incorporates convenience and the most minimally invasive approach with every case. While the CEREC technology itself drastically speeds up the process to receive crowns and bridges, it also takes advantage of digital scanning technology to capture detailed impressions of a patient's teeth without needing messy impression material. The practice also offers modern laser dentistry for minimally invasive treatment of gum disease and Invisalign® orthodontics to treat tooth misalignment comfortably and discreetly.
Those with decayed or broken teeth in need of dental bridges or dental crowns in Schaumburg, IL are invited to schedule appointments with Schaumburg Dental Studio. Appointments and consultations can be made by visiting their website at http://www.SchaumburgDentalStudio.com or calling 847-348-8673.
About the Dentists
Schaumburg Dental Studio is a general and cosmetic dental practice offering personalized dental care to patients in Schaumburg, IL since 2004. With over 30 years of combined experience, Drs. Jig Patel and Muizz Merchant provide cutting-edge care including dental implants, laser gum disease therapy, orthodontics and cosmetic dentistry treatments. Dedicated to their patients, this team frequently participates in community charities including the Dentistry from the Heart program each year. A patient-centered office, the entire team at Schaumburg Dental Studio strives to offer leading-edge treatments using the latest technology while also making them affordable for their community. To learn more about Dr. Patel, Dr. Merchant, Schaumburg Dental Studio or the services they offer, visit their website at http://www.SchaumburgDentalStudio.com or call 847-348-8673 to schedule a custom consultation.