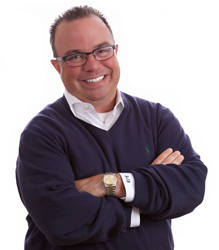 This offering streamlines the research process by bringing site selection, subject enrollment, and study execution expertise under one partner
NEW YORK (PRWEB) July 14, 2020
Schlesinger Clinical Research addresses an unmet need in the market by encompassing all data collection aspects necessary for clinical research under one roof. The company boasts thirty proprietary sites and expert team with principal investigation experience, as well as CITI-certification in Good Clinical Practice and Human Subjects Protection to ensure adherence to study protocols.
Schlesinger Clinical Research offers a single point of contact to oversee the recruitment and consistent application of clinical study research protocols nationwide. The company specializes in Rx-to-OTC and Non-Rx product research that often involves IRB approval and FDA submissions. Schlesinger Clinical Research has worked with many of the world's largest universities, CROs, CPG, pharma, and insight companies.
As an approved government vendor and fully FDA CFR Part-11 compliant, the company is currently supporting electronic nicotine delivery system (ENDS) manufacturers who are seeking a partner to streamline their clinical testing to meet the September 9th submission deadline for the FDA Premarket Tobacco-Product Applications (PMTA).
The addition of Schlesinger Clinical Research adds high quality regulated research to Schlesinger Group's portfolio of capabilities, and underscore its position as a highly comprehensive data collection and research services provider.
Commenting on the news, Rob Ramirez, EVP, Strategic Development at Schlesinger Group, said, "This offering streamlines the research process by bringing site selection, subject enrollment, and study execution expertise under one partner for better outcomes"