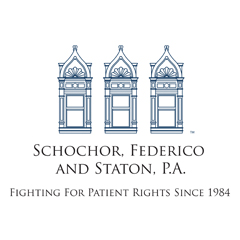 BALTIMORE (PRWEB) July 24, 2018
Richland County and the City of Georgetown have retained a team that includes Schochor, Federico & Staton, P.A, Spangenberg, Shibley and Liber, Johnson Toal and Battiste, Walker Morgan, Griffin Davis, as well as attorneys Todd Rutherford, Doug Treasurer, and Peter Philips to obtain justice and compensation for local governments struggling to help their citizens and agencies weather this catastrophic public health menace.
South Carolina has been hit hard by the opioid epidemic – with tragic results. According to the South Carolina Department of Health and Environmental Control, 2016 figures reveal regions experiencing the highest death tolls in South Carolina including Horry, Charleston, Greenville, York, and Richland counties.
Schochor, Federico and Staton, P.A. has a distinguished track record of providing outstanding legal representation to regions, agencies, and communities across the United States who are attempting to deal with the impacts of opioid addiction, treatment, and prevention.
To reign in this public health crisis, government and legal interests are looking to the manufacturers and distributors who marketed powerfully addictive drugs to physicians for use on their patients. In the 1990's, manufacturers and sales reps marketed opioid pain-relievers as a common-sense alternative to more addictive drugs. Today, legal teams like those at Schochor, Federico and Staton, P.A. are using the courtroom to obtain financial and other relief for communities who have paid in lives for such false advertising. In addition to the lives tragically lost, opioid addiction impacts babies born to mothers who are addicted; severely strains the budgets of local governments trying to provide effective medical help to their citizens; and destroys families and neighborhoods at every socio-economic level.
The opioid epidemic is at the doorstep of every American household. Our team of law firms is committed to achieving just compensation for the cities and communities from the companies that have profited from these deadly medications.
Founded in 1984, the law firm of Schochor, Federico and Staton, P.A. delivers dedicated representation to individuals and groups of people who are the victims of medical malpractice, negligence, and the wrongful acts of others. Schochor, Federico and Staton, P.A guided the largest class-action settlement in state history and has recovered over a billion dollars on behalf of its clients.
With offices in Baltimore and Washington, D.C., firm lawyers are licensed to practice in Maryland and the District of Columbia, and have been specially admitted on a case-by-case basis by courts in Florida, Nevada, Pennsylvania, New Jersey, Delaware, North Carolina and West Virginia.