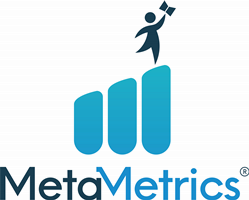 It is exciting to extend our collaboration to leverage Lexile measures in Scholastic's award-winning digital independent reading program Scholastic Literacy Pro.
DURHAM, N.C. (PRWEB) January 23, 2020
MetaMetrics®, developer of the Lexile Framework® for Reading, and Scholastic, the global children's publishing, education, and media company, today announced that K–6 teachers can match students to more than 2,300 high-quality ebooks for purposeful independent reading using Scholastic Literacy Pro® and Lexile measures. This embedded data empowers teachers to monitor students' goals, track comprehension improvements, and see reading process.
Scholastic Literacy Pro supports teachers by providing all students with 24/7 access to curated fiction and nonfiction ebooks in English and in Spanish. Students gain a sense of ownership as they select and read books that reflect their personal interests, while educators have the ability to understand students' reading activities, behaviors, and achievements through real-time reporting.
Students using Scholastic Literacy Pro may take the Scholastic Reading Measure, a low-stakes, computer-adaptive test created in collaboration with MetaMetrics. The Reading Measure produces valid and reliable Lexile measures for teachers to use in matching students to engaging books, articles, and short reads at the right level for their independent reading. A March 2019 study conducted by the American Institutes for Research (AIR) confirmed that teachers and students can use the Reading Measure's resulting Lexile measures to confidently identify books, articles, and short reads that are at the right level for students' independent reading.
"We saw in the Scholastic Kids & Family Reading Report™ that four in 10 kids agree they have trouble finding books that they like to read, and among infrequent readers this is as high as 59%," said Beth Polcari, Executive Vice President and President, Scholastic Magazines Group. "With Scholastic Literacy Pro, we put the power of choice in the hands of students, as we know they are more likely to finish a book they have selected themselves. Through our work with MetaMetrics to integrate a Lexile assessment into Scholastic Literacy Pro, we're able to provide educators with more robust data and insights around their students' reading performance, while providing students and families with additional information to support their book selections. Using this digital tool, every child can access authentic texts that will build their skills and spark a lifelong love of reading."
"Scholastic has teamed up with us to use Lexile measures to improve student literacy skills since the very beginning," said Malbert Smith, CEO and co-founder, MetaMetrics. "It is exciting to extend our collaboration to leverage Lexile measures in Scholastic's award-winning digital independent reading program Scholastic Literacy Pro."
Lexile measures provide a scientific approach for matching students with ability-appropriate texts. Lexile measures help differentiate instruction and monitor growth in reading, putting students on the path to success in school, and beyond. Texts are measured on the Lexile scale as well. With a Lexile measure, each student can find books that are at an ideal challenge level.
About MetaMetrics
MetaMetrics is an award-winning education technology organization that offers the only scientifically valid, universal scales for measuring reading (Lexile) and math (Quantile) with future plans to develop measures for listening, oral reading fluency and writing. The Lexile and Quantile Frameworks measure student ability and the complexity of the content they encounter. Lexile and Quantile measures and related technologies link assessment to instruction and provide next steps for students of all ages and abilities. The measures also provide valuable insights about students' potential for growth. MetaMetrics' measures, products and services are licensed to dozens of education product companies to help achieve that growth. For 35 years, MetaMetrics' work has been increasingly recognized for its research-based approach to improving learning. For more information, visit metametricsinc.com.
About Scholastic
For more information about Scholastic, visit the Company's media room at: http://mediaroom.scholastic.com.