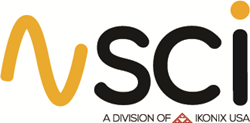 LAKE FOREST, Ill. (PRWEB) October 25, 2019
SCI is pleased to announce the launch of their new website. Released on October 23rd, the newly designed website provides an easier user experience with an updated look. The site is compatible on all digital devices, including desktop and mobile.
Created with the user's experience in mind, the clean and clutter-free design improves the functionality and navigation of the website. All products listed on the site include extensive product information such as: product features, short specifications, and sizing. This allows the user to gain more information on the product before purchasing.
The new website provides an improved shopping experience for the user. Existing customers can login to sync their existing accounts, order history, and reorder with the click of a button. Along with a similar ordering process, the new website takes the hassle out of shipping. In the future, users can expect to easily be able to enter their shipping collect number at checkout and be able to ship to multiple addresses with no problem.
SCI's new website will be updated on a regular basis. Additional features are planned to be added.
Contact the company at 1-847-932-3662, email at info@hipot.com or visit their site at http://www.hipot.com. For editorial questions, please contact Amanda Boothe at amanda.boothe@ikonixusa.com.