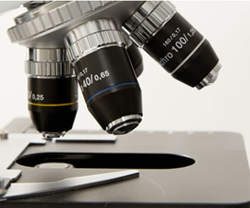 the work that Biomedical Forensics does is incredibly important both to improve lives and understand what happened in an accident, it was great to have a chance to help the company build and SEO their new website to help them establish a greater online presence
Moraga, CA (PRWEB) October 03, 2017
Biomedical Forensics is an engineering and scientific consulting company that conducts evidence-based analysis of various incidents. The company received the Andrew Payne National Award for pioneering many new techniques and procedures in the biomedical field. With such prestige comes the need for a website that matches this illustrious reputation. That is why Biomedical Forensics teamed up with KO-Websites Inc to build a new mobile friendly WordPress website to enable potential clients to learn about the company and make it easy to get in contact with the business.
With the help of a Bay Area digital marketing company (KO-Websites), Biomedical Forensics has launched its new and improved website that offers a variety of functions and information. The web layout displays easily accessible tabs that guide users to different sections of the website. Some of which include examples of the company's biomedical research work, qualifications, philanthropy, and more! The beautiful new website not only looks good, but it was built with aggressive search engine optimization (SEO) in mind to allow the company to target the right audience including engineers and law firms to enhance their business by making it easier for clients to find their business and enlist them for their research expertise.
KO Websites has meticulously designed a WordPress site that is mobile friendly and user friendly. The site contains many custom features including a slider showcasing Biomedical Forensics areas of expertise, expandable sections on the home page to provide further information, and even more information and images available on the Our Work page to get into finer detail about how the company may provide assistance in a variety of situations requiring testing, research, and accident reconstruction.
Ken O'Donnell of KO Websites had this to say about working with the Bay Area biomedical engineering company, "the work that Biomedical Forensics does is incredibly important both to improve lives and understand what happened in an accident, it was great to have a chance to help the company build and SEO their new website to help them establish a greater online presence."
About Biomedical Forensics
Leveraging over 30 years of engineering experience, Biomedical Forensics analyze the biomechanics, injury causation, kinematics, accident reconstruction and quantify forces for each specific incident. Based on testing and research conducted, Biomedical Forensics interprets engineering evidence to help solve incident unknowns.
About KO Websites, Inc.
KO Websites is an award winning full service web design and hosting company based in the San Francisco Bay Area. Additionally, KO Websites offers digital marketing services, including social media marketing through their sister brand SEO PRO. The company specializes in custom, mobile responsive, WordPress web design, search engine optimization (SEO), search engine marketing (SEM), PPC Adwords, social media marketing, social media advertising, and video marketing.
For more information, please visit http://www.ko-websites.com/