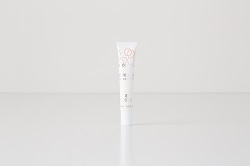 We are committed to innovation and broadening our successful CellProof product line with quality formulations that are safe and effective. A superior remedy for dry, thin lips, CellProof Lip Complex has become a viral success, helping us to further support Vitamin Angels. ~Asma Ishaq, Modere CEO
LOS ANGELES (PRWEB) January 14, 2020
Modere, a worldwide, live-clean essential lifestyle brand of supplements, household, and personal care products, has expanded its advanced beauty collection of CellProof ® Essentials to include the new lip conditioning serum CellProof ® Lip Complex.
Like all the CellProof ® Essentials, CellProof® Serum, Moisturizer, and Infusion Mask, CellProof® Lip Complex features patented BioCell® Collagen CG, a groundbreaking, naturally co-existing matrix of hyaluronic acid (HA) and collagen peptides that are BioOptimized ™ for maximum effectiveness. In the Lip Complex, the scientifically substantiated, award-winning Collagen/HA Matrix ® Technology minimizes the appearance of fine lines and quenches dry lips, leaving them firmer and more supple looking. Shea butter, apple extract, and Vitamins B and E work synergistically to soothe and condition, while the proprietary formula's tripeptide blend softens the lips to create a fuller, plumper look.
"We are committed to innovation and broadening our successful CellProof product line with quality formulations that are safe and effective. A superior remedy for dry, thin lips, CellProof Lip Complex has become a viral success, helping us to further support Vitamin Angels," said Asma Ishaq, CEO of Modere
Nourish Your Lips. Nourish A Child.
To celebrate the launch of CellProof® Lip Complex, Modere has committed to match every purchase of CellProof ® Lip Complex with a one-for-one donation to Vitamin Angels, a global nonprofit Modere has long partnered with to provide essential nutrients to undernourished children and their mothers. Thanks in part to Modere's contributions, the nonprofit reached 70 million mothers and children in 2018 alone. Each purchase of the lip nourishing complex will nourish a needy child with essential vitamins for one full year.
The CellProof ® Lip Complex will also be a featured product in the EcoLuxe Lounge charity benefit at the Sundance Film Festival in Park City, UT this January. Known as the "Green carpet-ready" wellness and beauty hideaway at top tier events like the Oscars and the Grammys, the EcoLuxe Lounge at Sundance will present twelve select eco-luxury products and services to the myriad A-list celebrities and media who will attend the prestigious film festival. Past EcoLuxe Lounge celebrities include Jennifer Lawrence, Naomi Watts, Kerry Washington, Elijah wood, Pierce Brosnan, Elisabeth Moss, and Michael Douglas, to name a few. This year's lounge will benefit Preserve Our Wild Non-Profit Foundation led by British royal Lady V.
About Modere
Modere (http://www.modere.com) offers a category-leading portfolio of live clean lifestyle essentials including beauty and personal care, health and wellness, and household products that are equal parts high-performing and scientifically designed. We believe modern health involves pure nutrition and a clean environment across all our product categories. Modere brings a holistic, live clean approach to well-being, and our products reflect a commitment to excellence and innovation with tested formulas proven around the globe. The recipient of multiple third-party validations, our line includes products that are US EPA Safer Choice-approved, EWG Verified™, NSF Certified and gray-water appropriate. The company is a proud supporter of Vitamin Angels®.