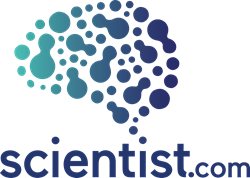 "Scientist.com is a great way to expose more researchers to our large portfolio of nuclear receptor pharmacology and selectivity profiling services including orphan and adopted orphan receptor assays."—Scott Thacher, PhD, CEO and Founder of Orphagen Pharmaceuticals
SAN DIEGO (PRWEB) August 06, 2018
Scientist.com, the life science industry's leading online marketplace for outsourced research, and Orphagen Pharmaceuticals, an industry pioneer in orphan nuclear receptor drug discovery, have partnered to offer researchers online access to nuclear receptor profiling and screening services. Scientist.com marketplace users can now easily source cell and biochemical assays for 21 different metabolic, steroid, retinoid and orphan nuclear receptors.
"Orphagen is an industry pioneer in orphan nuclear receptor translational research," stated Kevin Lustig, PhD, CEO and Founder of Scientist.com. "Their state-of-the-art receptor screening platform can help researchers uncover novel nuclear receptor ligands or characterize known ones. In addition, Orphagen also has significant experience in defining novel ligand function in preclinical models."
In addition to playing important roles in human physiology, nuclear receptors are excellent drug targets. Almost 13% of drugs approved for sale in the US target nuclear receptors, representing more than $30 billion in annual sales. The nuclear receptor superfamily includes the well-characterized endocrine receptors, the adopted orphan receptors, for which ligands have recently been identified, and the orphan receptors, for which ligands have not yet been identified. All three receptor subgroups are the subject of intensive research efforts in a wide variety of human diseases.
"Because of its many pharma and biotech partnerships, Scientist.com is a great way to expose more researchers to our large portfolio of nuclear receptor pharmacology and selectivity profiling services including orphan and adopted orphan receptor assays," commented Scott Thacher, PhD, CEO and Founder of Orphagen Pharmaceuticals. "Researchers can now order standard or custom nuclear receptor assays with a few mouse clicks."
About Scientist.com
Scientist.com is the world's leading marketplace for outsourced research. The marketplace simplifies the entire research sourcing process, saving time and money and providing access to the latest innovative tools and technologies while maintaining full compliance with an organization's procurement policies. Scientist.com operates private enterprise marketplaces for most of the world's major pharmaceutical companies, VWR and the US National Institutes of Health (NIH). Since its founding in 2007, Scientist.com has raised more than $33 million from Leerink Transformation Partners, 5AM Ventures, Heritage Provider Network, Bootstrap Ventures and Hollywood producer Jack Giarraputo among others. Visit scientist.com to learn more.
Join Scientist.com on social media: YouTube, LinkedIn, Twitter, Facebook, Google+ and Instagram.
Media Contact:
Sean Preci
Director of Communications
+1 858 455-1300 ext. 401
About Orphagen
Orphagen has a successful track record of identifying small molecules that modulate unexplored or "orphan" members of the nuclear receptor family. In many cases, including for ROR, Orphagen has been a first mover in ligand identification and characterization in cellular and animal models for these unexplored targets. In addition to this and other collaborations for new drug discovery with pharmaceutical partners, Orphagen is also developing its own breakthrough therapies for cancer and inflammatory diseases.
For more information, contact: Scott Thacher, (858) 481-6191.