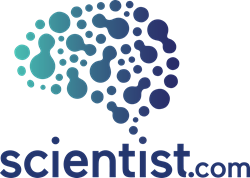 "This partnership will enable researchers developing novel skin products to access innovative skin testing services online."
SAN DIEGO (PRWEB) July 23, 2018
Scientist.com, the life science industry's leading online marketplace for outsourced research, announced today a partnership with ZenBio, Inc., an industry leader in delivering custom cell-based solutions to speed drug discovery and development. Scientist.com users can now easily find and access human skin tissue online to aid in cosmetic screening, primary skin cell assays and skin tests, among other custom research services.
"ZenBio is an industry leader in the use of ethically-sourced human skin for screening cosmetics and other personal care products," stated Kevin Lustig, PhD, CEO and Founder of Scientist.com. "This partnership will enable researchers developing novel skin products to access innovative skin testing services online."
ZenBio, Inc. already offers its research partners a unique "cells and services" model delivering robust cell-based products as well as consulting and research services such as donor-specific tissue acquisition and thickness skin testing. As part of its ZenComplete™ offering, ZenBio, Inc. provides tissue-processing services using a variety of metrics, including blood panel results, disease history, donor medications and donor medical history.
"The Scientist.com marketplace is a great way to expose more researchers to our expanded portfolio of biomedical, cosmetic and personal care services," commented Will Plentl, COO/Business Development of ZenBio, Inc. "Together, our platforms fill critical research gaps, enabling organizations to make greater progress toward disease treatment and understanding."
About Scientist.com
Scientist.com is the world's leading marketplace for outsourced research. The marketplace simplifies the entire research sourcing process, saving time and money and providing access to the latest innovative tools and technologies while maintaining full compliance with an organization's procurement policies. Scientist.com operates private enterprise marketplaces for most of the world's major pharmaceutical companies, VWR and the US National Institutes of Health (NIH). Since its founding in 2007, Scientist.com has raised more than $33 million from Leerink Transformation Partners, 5AM Ventures, Heritage Provider Network, Bootstrap Ventures and Hollywood producer Jack Giarraputo among others. Visit scientist.com to learn more.
Join Scientist.com on social media: YouTube, LinkedIn, Twitter, Facebook, Google+ and Instagram.
Media Contact:
Sean Preci
Director of Communications
+1 858 455-1300 ext. 401
About ZenBio, Inc.
Founded in 1995, ZenBio, Inc. (ZB) is the industry leader in robust cell-based solutions to accelerate the discovery and development of therapies to better the human condition. The ZB mission is to provide the highest quality cells, reagents and contract services to the global biomedical research, pharmaceutical and biotechnology communities within the study of human metabolic disease. ZB pioneered tissue engineering with adult adipose-derived stem cells and is currently expanding its product offering to include extracellular vesicles as novel biological response modifiers. ZenBio is a privately held biotechnology company, located in Research Triangle Park and has extensive worldwide distribution through a network of technically experienced partners.
For more information, contact:
Will Plentl, Chief Operating Officer
ZenBio, Inc.
Tel. (919)-547-0692; or 1-866-ADIPOSE
Email: will(at)zenbio.com
http://www.zenbio.com