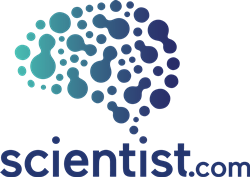 "Marketplace suppliers can now use SciPay to receive early payment, increasing their cash flow and allowing them to focus on delivering the most innovative research tools and technologies."—Kristopher Kagan, Scientist.com's VP of Finance
SAN DIEGO (PRWEB) July 12, 2019
Scientist.com, the pharma industry's largest online marketplace for outsourced research, today announced the launch of SciPay, a working capital solution for registered suppliers on the Scientist.com marketplace. SciPay features early payment options, invoice management tools and dynamic discounting. Any of Scientist.com's 2,850 registered suppliers can receive payment for completed marketplace transactions in as little as 15 days.
"Long payment terms are one of the biggest challenges facing small and mid-sized suppliers of pharmaceutical research services," said Kristopher Kagan, Scientist.com's Vice President of Finance. "Marketplace suppliers can now use SciPay to receive early payment, increasing their cash flow and allowing them to focus on delivering the most innovative research tools and technologies."
SciPay bridges the gap between smaller suppliers that want to work with large pharma but cannot accommodate long payment terms and large pharma that want to access outside innovation from smaller suppliers but do not offer shorter payment terms. Suppliers in the Scientist.com network can now finance their working capital at a competitive rate. Other benefits of SciPay include greater invoice transparency, increased payment visibility and improved forecasting accuracy.
SciPay won the Innovation Award in the working capital category at the Kyriba Live Conference held in Las Vegas, NV in March, 2019.
About Scientist.com
Scientist.com is the world's leading marketplace for outsourced R&D. The marketplace simplifies R&D sourcing, saving time and money, reducing risk and providing access to the latest innovative tools and technologies. Scientist.com operates private enterprise marketplaces for most of the world's major pharmaceutical companies, the Biotechnology Innovation Organization (BIO) and the US National Institutes of Health (NIH). Since its founding in 2007, Scientist.com has raised $32 million from 5AM Ventures, Leerink Transformation Partners and Heritage Provider Network among others. Visit scientist.com to learn more.
Join Scientist.com on social media: LinkedIn, YouTube, Twitter, Facebook and Instagram.
Media Contacts:
Sean Preci
Director of Communications, Scientist.com
858-455-1300 ext. 401