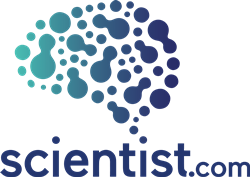 "We need more inspired woman scientists if we are to successfully address the many serious challenges facing our world today," said Kevin Lustig, PhD, Scientist.com CEO and Founder
SAN DIEGO (PRWEB) May 22, 2019
Scientist.com, the marketplace for medical research, is proud to announce that it has partnered with Women In Bio of Southern California (WIB-SoCal) to celebrate the 100th anniversary of the passing of the 19th Amendment. Nineteen accomplished female scientists, past and present, will be featured in a joint social media campaign. Scientist.com will donate $1 for every social media engagement—like, share, post, tag or follow—on either Scientist.com or WIB-SoCal's LinkedIn, Twitter, Facebook or Instagram accounts (up to a maximum donation of $25K). The campaign runs through June 4, 2019, the centennial of the passing of the 19th Amendment.
"In the 100 years since women gained the right to vote, society has made strides toward gender equality, but there is still much work to be done," said Alyssa Master, PhD, Chair Emeritus of WIB-Southern California. "Highlighting scientific breakthroughs made by brilliant women helps break down remaining barriers and encourages young women to consider a career in science."
WIB-SoCal is the Southern California Chapter of Women In Bio, a national organization of professionals committed to promoting careers, leadership and entrepreneurship for women in the life sciences. Since its founding in 2001, WIB has established 13 chapters in the U.S. and Canada, with more than 2,000 members and programs that reach 22,000 participants. WIB programs span the career life cycle, from mentoring middle-school STEM students and young professionals to supporting executive development and governance readiness.
"We need more inspired woman scientists if we are to successfully address the many serious challenges facing our world today," said Kevin Lustig, PhD, Scientist.com CEO and Founder. "This social media campaign shines the light on 19 brilliant woman whose work has changed the world."
About Scientist.com
Scientist.com is the world's leading marketplace for outsourced R&D. The marketplace simplifies R&D sourcing, saving time and money, reducing risk and providing access to the latest innovative tools and technologies. Scientist.com operates private enterprise marketplaces for most of the world's major pharmaceutical companies, the Biotechnology Innovation Organization (BIO) and the US National Institutes of Health (NIH). Since its founding in 2007, Scientist.com has raised $32 million from 5AM Ventures, Leerink Transformation Partners and Heritage Provider Network among others. Visit scientist.com to learn more.
Join Scientist.com on social media: LinkedIn, YouTube, Twitter, Facebook and Instagram.
Media Contact:
Sean Preci
Director of Communications
+1 858 455-1300 ext. 401
About Women In Bio (WIB)
WIB is an organization of professionals committed to promoting careers, leadership, and entrepreneurship of women in the life sciences. Founded in 2001 to support women employed in the field of life sciences from the classroom to the boardroom, Women In Bio (WIB) is a multifaceted organization with 13 chapters in North America. It offers an array of professional educational programs, peer to peer learning, mentoring and networking opportunities, and is the only organization for women that integrates all career levels and life sciences fields. Each local chapter hosts numerous events throughout the year that vary from networking events to career development, to professional education, to executive level-focused events. In addition to events, WIB hosts a Young Women In Bio program, which offers events and encouragement to middle and high-school aged girls, a mentorship program which provides women the chance to mentor or be mentored, and a national Boardroom Ready program through Executive Women In Bio, which has recently placed over 20 women on for-profit boards. As a volunteer organization, WIB offers leadership opportunities at every career stage, and a chance to expand professional networks in a supportive and inclusive environment. Please visit http://www.womeninbio.org.
Join WIB-SoCal on social media: Website, LinkedIn, and Twitter