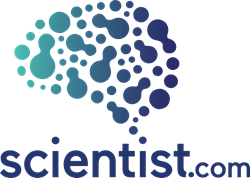 "The fact that Scientist.com is a science company founded and still based here in town makes the donation that much more relevant."—Patti Malmuth, Executive Director, SBSF
SOLANA BEACH, Calif. (PRWEB) December 11, 2018
Scientist.com, the world's leading marketplace for outsourced scientific research, is pleased to announce that it has donated $5K to the Solana Beach Schools Foundation (SBSF). The SBSF used the funds to support Skyline Elementary School's newly-constructed STREAM, Technology and Art Discovery Labs.
"Scientist.com's generous donation helped purchase project supplies for coding and robotics, educational engineering software, materials for tinkering carts and art supplies, which benefit all students enrolled at Skyline," stated Patti Malmuth, Executive Director, SBSF. "The fact that Scientist.com is a science company founded and still based here in town makes the donation that much more relevant."
The SBSF donates funds to the Solana Beach School District to help support STREAM Discovery Labs and physical education at district schools. Teacher and instructor salaries are also paid out of donations the Foundation receives from the local parent and business community.
"STREAM programs are incredibly important as they help our children gain a life-long love of learning," stated Kevin Lustig, PhD, Scientist.com's CEO and Founder. "Skyline's new STREAM lab helps students acquire critical thinking skills, a thirst for knowledge and a passion for science."
Founded in Solana Beach in 2007, Scientist.com has grown into one of the country's fastest-growing privately owned companies (it ranked #9 on Inc. magazine's 2018 list and #2 on a list published earlier this year by the San Diego Business Journal).
About Scientist.com
Scientist.com is the world's leading marketplace for outsourced research. The marketplace simplifies the entire research sourcing process, saving time and money and providing access to the latest innovative tools and technologies while maintaining full compliance with an organization's procurement policies. Scientist.com operates private enterprise marketplaces for most of the world's major pharmaceutical companies, the Biotechnology Innovation Organization (BIO) and the US National Institutes of Health (NIH). Since its founding in 2007, Scientist.com has raised more than $33 million from Leerink Transformation Partners, 5AM Ventures, Heritage Provider Network, Bootstrap Ventures and Hollywood producer Jack Giarraputo among others. Visit scientist.com to learn more.
Join Scientist.com on social media: YouTube, LinkedIn, Twitter, Facebook and Instagram.
Media Contact:
Scientist.com
Sean Preci
Director of Communications
+1 858-455-1300, ext. 401
About the Solana Beach Schools Foundation
The Solana Beach Schools Foundation (SBSF) provides the Solana Beach School District with the funds necessary to support education not provided by the State of California. In addition to Discovery Labs for science, technology, research, engineering, arts, math, (STREAM) and supplemental PE, the SBSF supports other vital academic programs for the District at Carmel Creek, Skyline, Solana Highlands, Solana Pacific, Solana Santa Fe, Solana Ranch, and Solana Vista Elementary Schools.
For more information on SBSF and to make a donation, visit http://www.solanabeachkids.org.
Contact
Patti Malmuth (858) 794-7180
Executive Director
Solana Beach Schools Foundation
patti@sbschoolsfoundation.org