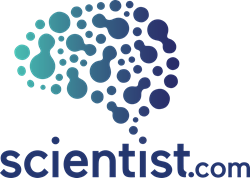 "It's exciting to see Scientist.com thrive and, hopefully, one day contribute at a level similar to other local titans, such as Illumina and Qualcomm."—Ashok Kamal, Executive Director, Tech Coast Angels
SAN DIEGO (PRWEB) July 25, 2018
Scientist.com, the world's leading marketplace for outsourced scientific services, today announced that it ranked second on the San Diego Business Journal's 2018 list of the 100 fastest-growing companies in San Diego. The list is based on revenue growth over a 3-year period.
"Our continued success and exceptional growth are due to the talent, determination and hard work of every Scientist.com employee," said Kevin Lustig, PhD, CEO and President of Scientist.com. "We are all driven by our mission to reduce barriers to scientific innovation and dramatically improve the efficiency of drug research and development."
Founded in 2007 by Kevin Lustig, Christopher Petersen and Andrew Martin, Scientist.com is a global online marketplace that connects many of the life science industry's largest research organizations with a worldwide network of thousands of contract research organizations (CROs) and other research suppliers. Used strategically, the marketplace reduces barriers to scientific innovation, saves time, saves money and improves regulatory compliance. The Scientist.com platform is transforming how life science research is done.
"San Diego needs more companies like Scientist.com that intersect the city's rich R&D and software infrastructure. This is the next wave of life science and biotechnology," said Ashok Kamal, Executive Director of Southern California's largest venture group, Tech Coast Angels. "It's exciting to see Scientist.com thrive and, hopefully, one day contribute at a level similar to other local titans, such as Illumina and Qualcomm."
The full list, along with profiles, will be published in the July 30, 2018 edition of the San Diego Business Journal. Subscribers can access the full list here.
About Scientist.com
Scientist.com is the world's leading marketplace for outsourced research. The marketplace simplifies the entire research sourcing process, saving time and money and providing access to the latest innovative tools and technologies while maintaining full compliance with an organization's procurement policies. Scientist.com operates private enterprise marketplaces for most of the world's major pharmaceutical companies, VWR and the US National Institutes of Health (NIH). Since its founding in 2007, Scientist.com has raised more than $33 million from Leerink Transformation Partners, 5AM Ventures, Heritage Provider Network, Bootstrap Ventures and Hollywood producer Jack Giarraputo among others. Visit scientist.com to learn more.
Join Scientist.com on social media: YouTube, LinkedIn, Twitter, Facebook, Google+ and Instagram.
Media Contact:
Sean Preci
Director of Communications
+1 858 455-1300, ext. 401