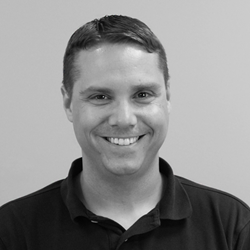 Omaha, NE (PRWEB) September 10, 2014
B² Interactive, a full-service digital marketing agency based in Omaha, Neb., has recently added Scott Rowe to its staff as Marketing Director. Rowe will initially be tasked with leading the Storage.com brand and the dozens of affiliated self storage industry websites developed and operated by B² Interactive.
"We are glad to have Scott join the B² Interactive team," said Brandon Taylor, who co-founded B² Interactive with partner Bill Hipsher. "He brings years of experience that not only adds to the diversity of our staff, but that will also help us strengthen Storage.com."
"Storage.com has had an explosion of growth since we took over operations of the self storage directory site last October," added Hipsher. "With Scott's expertise, we look forward to continued growth of the brand and the services it provides to storage seekers and storage facility operators."
"I have been crafting digital marketing strategies, leading web projects, and, most importantly, helping my clients reach their objectives through the use of Internet-based marketing solutions," said Rowe. "I have spent the past 15 years of my professional career dedicated to the Internet, and, over that time, I have worked in both startups and the ad agency business."
Most recently, Rowe was Partner in Charge of Digital Marketing at Bozell, an advertising agency founded in Omaha in 1921, which has won countless awards for its work, not just in the traditional arena but in their digital efforts under the direction of Rowe as well.
Rowe has led hundreds of campaigns for national brands, as well as regional and local firms, such as Timex, M&M Mars, TD Ameritrade, the NCAA Men's College World Series, and Westlake Ace Hardware, all of which have earned him recognition for both his personal performance and his team's work. His skills cross traditional with digital and include an in-depth understanding of all digital disciplines.
"My goal with B² Interactive is to continue my passion for driving my client's business forward," Rowe says. "I strive to be a valued partner by continually providing insights and recommendations based on my years of practical marketing experience."
Hipsher, speaking on behalf of himself and co-founder Taylor, said Rowe's addition will greatly grow Storage.com.
"The Storage.com brand, network, product, and services are going to continue to evolve and expand," Hipsher added. "The growth of Storage.com is proof that a strong online presence is essential for businesses to attract customers and stay competitive, and we look forward to Scott's contributions to the team."
###
About B² Interactive
B² Interactive is a full-service digital marketing agency in Omaha, NE that fuses web development with content marketing, social media marketing, search engine optimization, local listing management, and more to offer a well-rounded web presence for businesses. The co-founders of B² Interactive have years of experience building, operating and promoting sites—small and large, local and national. In 2014 B² Interactive acquired Hurrdat Social Media in Lincoln, NE. Hurrdat specializes in social media marketing and online brand building.
About Storage.com
Storage.com helps storage facilities, large or small, compete more effectively in the online marketplace. Storage.com features software integrations with most self storage property management systems and provides easy-to-use online inventory management tools for facilities, allowing storage consumers to find and rent storage units from real-time availability. For more information, visit Storage.com.