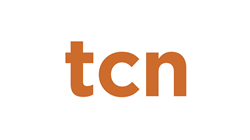 ST. GEORGE, Utah (PRWEB) March 15, 2022
TCN, Inc., a global provider of a comprehensive cloud-based call center platform for enterprises, contact centers, BPOs, and collection agencies, today announced the appointment of Scott Brownlee as director of product training and customer engagement. With 30 years of hands-on experience in the ARM industry, especially in the healthcare space, Brownlee has a proven track record of driving maximum efficiency of operations to ensure best-in-class performance for his organizations.
"We are thrilled to welcome Scott to the TCN team," said Dave Bethers, vice president of product engagement at TCN. "The addition of Scott is highly representative of TCN's desire to connect to our clients and truly understand their daily struggles and needs. Having the experience of a former call center manager in the ear of our developers will serve as a looking glass into the needs of our clients."
In his new role at TCN, Brownlee will be working closely with the product development teams and the executive team, and serving as a critical liaison between clients and TCN development to ensure TCN is best serving its clients with industry-leading applications of its products. This includes aligning the product roadmap, product rollout, customer training, adoption, evaluating beta users and early adopters and client feedback.
Brownlee's long and impressive tenure in the ARM industry includes running a high-volume call center in a new business vertical at a near-shore contact center that had its agents outperforming the U.S.-based control group of agents at a 1-1 level within four months. Additionally, Brownlee has served on the ACA International Council of Delegates, the ACA International Education & Credentialing Committee and currently sits on the ACA International Healthcare Committee, where he continues to enhance the performance of the ARM industry at the local, regional and national levels. Brownlee will also be attending the ACA IGNITE 2022 Conference starting March 16, 2022 to engage and connect with industry leaders.
Brownlee held senior positions at Dorado Systems, Inc., Grimley Financial Corporation, Sallie Mae, Florida Hospital, AllianceOne, and RSI Enterprises throughout his extensive career. Prior to joining TCN, Brownlee served as the vice president on operational strategy at the Arcadia Recovery Bureau, where he oversaw and executed the operational, strategic direction of the organization in alignment with company goals.
"I am humbled and thrilled to join the amazing team at TCN. I am confident in the best-in-class platform TCN has developed for the ARM industry," said Brownlee. "I look forward to introducing TCN's robust and cost-effective omnichannel communications platform to organizations looking to improve the effectiveness and efficiency of their communications. Whether 10 seats or 10,000 seats, TCN is undoubtedly the communications platform of choice."
About TCN
TCN is a global provider of a comprehensive, cloud-based call center platform for enterprises, contact centers, business process outsourcing firms (BPOs), and collection agencies. Founded in 1999, TCN combines a deep understanding of the needs of call centers with a unique approach to pricing – no contracts, monthly minimums, or maintenance fees – that supports rapid scaling and instant flexibility to changing business needs. TCN's flagship platform for contact centers, TCN Operator, features a holistic set of easy-to-use, automated agent tools and advanced apps for omnichannel communications, workforce engagement, compliance & data management, integration & automation, intelligence, reporting & analytics, and collaboration & accessibility. Its suite of compliance tools helps businesses meet the requirements of the Telephone Consumer Protection Act (TCPA) and other state and federal regulations, including new and updated debt collection rules issued by the Consumer Financial Protection Bureau. TCN Operator integrates seamlessly with leading APIs and is accessible to agents with visual impairments. TCN is trusted by Fortune 500 companies and enterprises of all sizes in multiple industries in many countries. For more information, visit https://www.tcn.com/ and follow on Twitter @tcn.