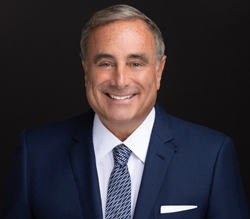 BIRMINGHAM, Mich. (PRWEB) September 30, 2021
Scott Goodwin of The Law Offices of Goodwin & Scieszka has received the 2021 Champion of Justice award from the Michigan Association for Justice. This rare distinction is given to individuals who have shown a strong commitment to the civil justice system and preserving the rights of citizens. Previous recipients of the Champion of Justice award include former United States Senator Carl Levin, former Oakland County prosecutor Jessica Cooper, and United States Senator Gary Peters, trial lawyer Harry Philo, and former Michigan governor Jennifer Granholm.
Goodwin is the co-founding partner of The Law Offices of Goodwin & Scieszka in Birmingham, Michigan, a personal injury law firm that represents the victims of motor vehicle accidents, medical malpractice and birth trauma, slip and fall accidents, dog attacks, and more. He has 35 years of experience fighting in the trenches to obtain justice for people who have been catastrophically injured as a result of these types of incidents.
Goodwin is active in the Michigan legal community, serving as President of the Michigan Association for Justice from 2014-2015 and has held Chairmanships in multiple MAJ committees, including the Judicial Qualifications and Media Committee, the No-Fault Committee, and PAC Board. He also frequently speaks at legal education seminars and is a passionate fighter to protect the seventh amendment, the right to a trial by jury.
In recognition of his work, Michigan Lawyers Weekly named Goodwin "Lawyer of the Year" in 2004 and a "Leader in the Law" in 2016. He has been included on numerous lists of top lawyers published by Super Lawyers, Best Lawyers in America, and DBusiness, all of which are based on a process of collecting peer reviews. For the last 20 years, he also has also held Martindale-Hubbell AV Pre-Eminent status, their highest possible rating, in regards to both legal abilities and ethical standards.
He has also earned local and national recognition for his pro-bono work in organizing annual Law Day events, which help people receive free assistance with their legal issues and provide free bicycle helmets to children.
Goodwin earned a bachelor's degree from Michigan State University in 1983 and earned his Juris Doctor from Detroit College of Law School (now MSU Law) in 1986.
---
Over the years, The Law Offices of Goodwin & Scieszka has successfully fought against some of the largest insurance companies, corporations, and hospitals. The firm is located at 999 Haynes Street, Suite 385 in Birmingham, Michigan and can be reached toll free at 1-888-Goodwin.