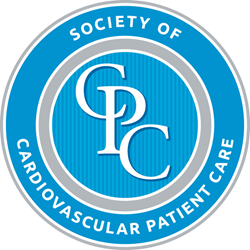 Dublin, Ohio (PRWEB) April 24, 2014
"It's a watershed event for SCPC. Our Chest Pain Center v5 Accreditation Services is available with new cutting edge Analytics, is the largest undertaking in the history of the Society," said SCPC CEO Wil Mick.
Hospitals have the opportunity to become Cardiovascular Centers of Excellence and be more streamlined, efficient, safer, and cost effective because this new generation of Accreditation Services with Analytics. SCPC's Accreditation Services have been proven to make a major impact on process improvement that directly impacts patient care. The resulting ability to track, analyze, uncover operational inefficiencies, and predict medical outcomes while improving the quality of care are critical in today's healthcare environment.
CPCv5 is an operational model that merges the latest scientific evidence with process improvement initiatives for the care of the cardiac patient. CPCv5 combines evidence-based science, quality initiatives, ACC/AHA guidelines and clinical best practices to produce the most effective care delivery model for LOW-RISK, NSTEMI/UA, STEMI and Resuscitation. The focus of CPCv5 is to optimize resource utilization and to improve patient outcomes with specific attention to the LOW-RISK patients that comprise 80% of the chest pain population seen in the Emergency Department. CPCv5 was engineered by a team of more than 50 nationally recognized healthcare leaders with specialties in emergency and observation medicine, interventional cardiology, hospitalist, executive administration, social work, nursing, information technology, and governmental policies such as Value-Based Purchasing (VBP) which help facilities optimize patient outcomes and achieve financial performance.
A-Fibv2 is an operational model that merges evidence-based science and process improvement across the continuum of care. A-Fibv2 is the result of diligent work by nationally recognized physicians with expertise in emergency medicine, observation medicine, interventional cardiology, electrophysiology, internal medicine, and cardiothoracic surgery. A-Fibv2 incorporates AHA/ACC/HRS Atrial Fibrillation Guidelines and other evidence-based science, quality initiatives, and clinical best practices. A-Fibv2 accreditation helps facilities optimize patient outcomes and achieve financial performance.
HF Accreditation Conformance Database (ACD) is the foundation of SCPC's optional Heart Failure Analytics. Designed for clinicians by clinicians, HF Analytics delivers the information needed to track patient flow. Analytics provides a vast range of clinical information on a dashboard display including; length of stay and readmissions by population, Emergency Department throughput, care measures by provider type, consult information, and much more. Analytics provides a comprehensive view of your heart failure population plus offers the ability to drill down to view individual patient encounters within an area of interest. The details reveal the random variations in care delivery to assist in systematic process improvement.
SCPC will be debuting all of these cutting-edge services at their 17th Congress, April 30, 2014, in San Diego, California. For more information, visit http://www.scpcp.org.
About SCPC
The Society of Cardiovascular Patient Care (SCPC) is an international not-for-profit organization committed to leading the fight to eliminate heart disease as the number one cause of death worldwide. SCPC focuses on transforming cardiovascular care by assisting facilities, and creating communities of excellence that bring together quality, cost and patient satisfaction. SCPC provides the support needed by hospitals to effectively bridge existing gaps in treatment by providing the tools, education and support necessary to successfully navigate the changing face of healthcare and be successful in Value-Based Purchasing environment. For more information on SCPC accreditation opportunities, contact cstrader(at)scpcp(dot)org.