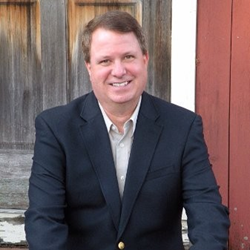 Demand for our services and solutions is growing at an accelerated pace, and Glenn has the expertise, vision, and passion to ensure we meet that demand.
BRISTOL, Pa. (PRWEB) October 22, 2020
SDI, Inc., a leader in essential supply chain solutions and technology announced this week the promotion of Glenn Pierce, PMP to Vice President of Operations. The promotion, driven by the company's rapid growth in their core business segment, mid-market industrial manufacturing, comes after SDI's successful launch of their PPE As-a-Service(SM) offering, which Pierce was instrumental in developing. Glenn joined SDI in April of 2014 and successfully stood up the company's implementation team. He was then promoted to the role of VP of Solution Design, where he standardized the scope of SDI's offering and was critical in the company's further expansion into the K12 education and multi-site retail sectors.
"We've been on a journey towards digital supply chain for the past few years, and this pandemic has only accelerated the need for technology-enabled solutions that allow organizations to manage their MRO and PPE supply chains more strategically," said Chris Moore, President and CEO of SDI. "Glenn has the experience in manufacturing, supply chain management and project engineering to ensure continued customer satisfaction and exceptional service delivery at this critical post-pandemic inflection point. Demand for our services and solutions is growing at an accelerated pace, and Glenn has the expertise, vision, and passion to ensure we meet that demand."
The company's digital journey is fast-tracked by the introduction of their mobility solution, the ZEUS supply chain management platform enhanced by a mobile app, ZEUS Ordering, now available for iPhone on the App Store.
Glenn's experience leading Solution Design and Implementation at SDI, coupled with his previous experience leading Global Operations at Entec International, Bay Island Sportswear and Hanesbrands, positions him as the right leader to take the company's operations to the next level. He has presented at several reliability and engineering focused events, including Fluke's Xcelerate conference, and was featured in the iHeartRadio podcast Fluke Reliability Radio discussing MRO inventory management during the pandemic.
In this post-pandemic supply chain focused world, reliable technology and service delivery are essential for the survival of businesses and the economy in general. This pandemic has made it clear that MRO and PPE supply chain management is mission-critical to essential businesses like food and beverage, pharmaceutical, and other organizations rapidly adapting to this new world. The promotion of Glenn Pierce furthers the company's objectives to ensure their customers' MRO and PPE supply chains enable continued operations during this great time of need.
About SDI
SDI is a Digital Supply Chain Solutions firm with a focused practice in Indirect Materials, MRO, and Industrial/Facilities Technology. We go to market through an innovative As-a-Service offering, delivering custom solutions and results designed to improve our client's MRO supply chain performance.
Using a custom suite of products, services and tools, SDI's platform coordinates, aligns and optimizes every step of the digital supply chain. Lower costs, smarter inventories and more reliable production are all natural results from a more connected MRO supply chain. To learn more visit: http://www.sdi.com or contact info@sdi.com