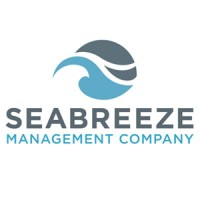 A clear understanding of goals and expected results is crucial to any leader, as it enables them to identify needed moments of intervention, and how to appropriately reflect.
LOS ANGELES (PRWEB) March 24, 2021
Property management company Seabreeze is pleased to unveil its newest effort to supply communities with talented leaders, in the form of an educational course with Cadence Leadership. This is the newest in the Seabreeze Excellence in Training initiative, which arms community leaders with the training and credentials they need to achieve results and make informed decisions. They are committed to equipping staff and helping them to be world-class leaders for you and your community, and are pleased to make this course available to all of them.
The course is divided into three sections: Leading With Purpose, Clarity of Thought, and Clarity of Expression. These virtues work together to form a cohesive understanding of how to act as a leader, by wielding the right questions and mindsets for every situation and give them the proper tools to respond.
Firstly, Leading With Purpose - Mindset + Skillset is focused on the concept that every engagement affects the belief in your leadership, whether that be to build, maintain, or erode that belief. Therefore, every leader needs two things: a mindset, and a skill set, both working in tandem to offer a distinct authorship to any community, alongside the tools to get the job done. For these purposes, a mindset is defined as the individual's authenticity and vision, while the skill set is clarity of both thought and expression. In this introductory section, the objective is to introduce the leader to the concept of what it means to hold a position of leadership, what's going to be expected of them, and what tools they have at their disposal.
With this foundation, future leaders are then introduced to the Clarity of Thought, which is divided into two subsections: The Mission and The Vision. The Mission is the simple understanding of what a team or group of people is trying to accomplish, and the importance of 'Why' that is your mission. A clear understanding of goals and expected results is crucial to any leader, as it enables them to identify needed moments of intervention, and how to appropriately reflect. Partner to that, The Vision is what a leader wants the team to aspire towards, both through an idealistic and realistic lens. By contemplating both what could be and what is more likely to be, the leader is then able to properly direct the team with the ability to shape both their aspirations and their achievements. There is a careful balance here, but striking it will result in a team that is constantly pondering what future heights they could ascend to, while still focusing on the immediate. Here the leader is addressing the 'What' that is the mission, and the full results of the hard work invested into it.
To conclude the session, Clarity of Expression is focused on one key element, The Story. This segment of the training hones in on the ethos of what a leader provides, and how they work to develop an overarching narrative for the team. Here they work to develop a narrative by establishing what they do, how they do it, and why they do it, to establish a story that the team as a whole can believe in. Every community exists with a purpose, but that purpose is preceded by a foundation, something that motivates them and drives them to work and achieve more. This story is that 'why', a valuable tool for any leader who wants to reinforce value and comradery among their team.
Throughout this course, participants will work together to hone these ideas and concepts, acting as one another's drawing board. This collaborative effort is the final key tool to any leader, and works to continuously hone people skills by enabling participants to be inspired by one another, just as they offer inspiration. Seabreeze is pleased with this course, and are confident that all aspects of its construction will help to build a new class of local leaders for your communities.