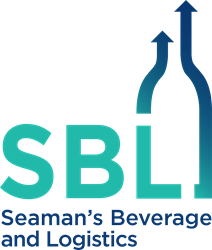 "We want our company to be a differentiator in its industry, distinguished by a first-class logistics strategy, operational excellence, and active, environmentally responsible membership in the global business community," said Glenn Langberg, CEO of Seaman's Beverage and Logistics.
CLIFTON, N.J. (PRWEB) March 16, 2020
On March 13, 2020, Glenn Langberg, CEO of Seaman's Beverage and Logistics (SBL), announced that the company would be carbon neutral by 2025. As a rapidly growing logistics and outsourcing provider, SBL has become increasingly conscious of the environmental impact of modern logistics operators.
Recently named to the NJBIZ Fast 50 for the third consecutive year, the Entrepreneur 360™ list, and the Inc. 500 in 2019, SBL continues to challenge the classic supply chain model. Last year, Seaman's had a shipping accuracy rate of 99.9%. Adept at leveraging and broadening producer relationships, streamlining costs, and growing profitability for its clients throughout the United States, Seaman's is also a market leader in outsourcing services. The company's commitment to green logistics is a natural evolution for its premier logistics, warehousing, back-office, outsourcing, and last mile services in the New Jersey and New York regions.
The carbon-neutral initiative by Seaman's Beverage and Logistics will include the installation of photovoltaic solar panels, a transition to energy-efficient lighting, a complete migration to electric vehicles, and the transformation of the current warehouse to a Net Zero energy building able to supply and sustain its own power over the course of a year.
"We want Seaman's Beverage and Logistics to be a differentiator in its industry, distinguished by a first-class logistics strategy and active membership in the global business community," said Langberg. "SBL is fully committed to adopting environmentally responsible and sustainable practices that will complement its commitment to operational excellence."