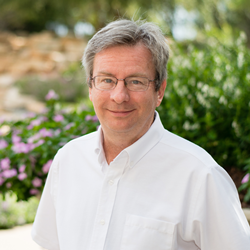 AUSTIN, Texas (PRWEB) October 08, 2020
Pfluger Architects, Inc. is increasing its South Texas presence with an office in Corpus Christi, led by Sean Connor, AIA, ALEP.
Connor has been with Pfluger since 1991 and has helped Pfluger find growth in Austin and Houston. Under his leadership, Pfluger has expanded its presence in the Corpus area, most recently working with Corpus Christi ISD and London ISD.
"Opening a Corpus office," said Connor, "is an opportunity to continue to bring Pfluger's positive and supportive culture to better serve our South Texas clients. Our people have a passion for designing inspiring places, and I'm eager to build Pfluger's presence in South Texas."
"This growth is an important milestone for us," said Brad Pfluger, CEO. "Opening an office in Corpus will allow Sean and Pfluger the opportunity to provide our quality of service to school districts, colleges, and universities in South Texas."
Connor will continue working with his Austin clients and slowly transition to full-time in the new office, which is expected to open by the end of the year.