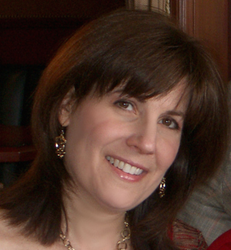 Holiday food can be particularly challenging when you have braces on your teeth because you can't chew correctly," Schneider says.
BELMONT, Calif. (PRWEB) November 09, 2018
The holidays are just around the corner, and that means lots of special tempting foods. But if you or your kids have dental braces, those fun foods can wreak havoc. Sticky toffee, nuts, chips, and chewy meats can be difficult to maneuver with braces, and can even break orthodontic brackets, resulting in inconvenient and expensive trips to the dentist or orthodontist.
Lynn Schneider, owner of DentaKit.com, a website that specializes in orthodontic information and products, offers some tips to help cook (and eat) a successful holiday dinner that is braces-friendly. Schneider had braces for three years as an adult, and her daughters both had braces as preteens. "Holiday food can be particularly challenging when you have braces on your teeth because it's so difficult to chew correctly," Schneider says. "It's easy to feel left out when everyone around you is munching on delicious treats you can't or shouldn't eat." These are the tips that Schneider has compiled from her own personal experience, and from running her orthodontic business for the past 16 years.
When cooking a holiday dinner or hosting a holiday party:

Plan ahead. Remember to include soft foods on your menu, such as soups, mashed potatoes, yams, carrot or squash pudding, and cream pies (or pies/desserts without large chunks of nuts). Ask the braces-wearers in your house (or who will attend your party) in advance what they would like to eat.
Mince or dice a portion of the chewy meats with some gravy for the braces-wearers at your table — they'll appreciate it!
If your favorite recipe includes hard foods like nuts, consider chopping them into tiny pieces (or pureeing the into a powder) to make the recipe more braces-friendly.
Foods that tend to stick to the teeth (like caramels or other sticky treats) are not recommended for braces. Be sure to put out treats which are easier to eat, such as soft chocolates, soft cookies, puddings, thinly sliced fruits without seeds, and ice cream.
If you're not sure what to cook that is braces-friendly, consult our Braces Cookbooks. They're chock-filled with delicious recipes that are easy on orthodontic hardware!
When you have braces and are eating the holiday food:
There's nothing wrong with bringing your own special treat to a party or dinner that is easy to chew. Lots of people had braces and will understand.
Slow down. Chew slowly and carefully, and eat small pieces. Bite with the side of your mouth; it is usually easier.
Seek out to soft foods. When faced with foods that might be a bit chewy, cut it into small pieces.
Avoid stringy foods, especially if you wear a palate expander.
Avoid biting into hard treats that may break or pop off a bracket, such as candy canes, nuts, toffee, or hard cookies. For dessert, go for the pumpkin pie, mousse, pudding, soft truffles and cakes, or ice cream.
Take steps not to choke on your food. Beware of anything containing large hidden chunks of meat or vegetables, such as burritos or sandwich wraps, including that leftover turkey or ham sandwich!
One-bite type appetizers and sushi can be very challenging and might gag you. Cut these in half instead of trying to pop an entire piece into your mouth.
If eating becomes too uncomfortable because of mouth sores or poking brackets, apply plenty of dental wax or dental silicone. Or try a new product called ComfortBrace Strips, which works like a "white strip" to cover your brackets and stays on while you eat, or OrthoDots, which will adhere to wet brackets and poking wires!
The American Association of Orthodontists recommends that orthodontic patients brush and floss shortly after eating, so a good dental kit is essential. DentaKit.com makes a deluxe Braces Survival Kit, which neatly contains everything you need to keep your braces clean on-the go. If you wear Invisalign or retainers, you can keep your aligner trays clean with Cleanse Freshen Go Retainer Wipes, and the sleek new Capsule Case.
Celebrating the holidays with orthodontic braces may be challenging, but you can get through it successfully with a little forethought, adapted recipes, and the right dental products.