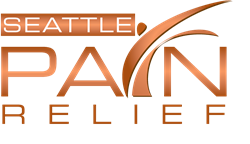 Over 80% of patients obtain amazing relief after receiving a hyaluronic acid injection, and insurance covers the procedure!
Seattle, Washington (PRWEB) November 11, 2015
The top Seattle pain management clinic, Seattle Pain Relief, is now offering insurance covered regenerative medicine injections for knee pain relief. The procedure involves hyaluronic acid administered by a Board Certified Seattle pain doctor. Call (855) WASH-PAIN for more information and scheduling.
Hyaluronic acid injections, known as viscosupplementation, are an FDA approved procedure that offers immense knee pain relief to over eighty percent of individuals. The procedure often helps patients avoid the need for potentially risky knee surgeries such as a total joint replacement. For younger individuals, it is best to avoid a joint replacement as a long as absolutely possible.
Most major insurance plans including Medicare cover the hyaluronic acid injections. Brand names for the therapy include Synvisc, Hyalgan and Orthovisc. Some of the procedures involve one injection, while others may necessitate a weekly procedure for four to five weeks.
Along with the knee procedures, Seattle Pain Relief offers a comprehensive slate of arthritis treatments. This includes knee bracing, steroid injections, oral/topical medications and radiofrequency ablation of the knee. Most insurance is accepted, including PPO's, Workers Compensation, Medicare and self pay.
Call (855) WASH-PAIN for more information and scheduling with pain management Seattle trusts.