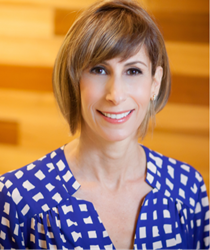 In all, I expect that Washington will continue to add jobs at a reasonable rate, though it is clear that businesses are starting to feel the effects of the trade war with China and this is impacting hiring practices.
SEATTLE (PRWEB) November 06, 2019
Interest rates are currently very low, just below 4% for a 30-year fixed conventional mortgage. "With these low rates, buyers are relishing their great timing and homeowners are refinancing," said Balkin. "Home prices and terms are more negotiable, which is a great relief to home buyers who waived off contingencies in bidding wars in recent years."
However, it is still a seller's market with strong demand; it is more balanced and slower. This means less stress for buyers and ideal home buying conditions. "I like to remind my clients that we should always focus on regional and hyper-local neighborhood trends," added Balkin. "If you're buying or selling in downtown Kirkland what's happening in Kansas is irrelevant. Sure, the national economy is related, but not as much as many may think."
When the recession came to Washington it was one of the last states affected and one of the first to recover, due to the growing, strong and diverse local economy. The following analysis of the Western Washington real estate market is provided by Windermere Real Estate Chief Economist Matthew Gardner.
Economic Overview:
Washington State employment has softened slightly to an annual growth rate of 2%, which is still a respectable number compared to other West Coast states and the country as a whole. "In all, I expect that Washington will continue to add jobs at a reasonable rate, though it is clear that businesses are starting to feel the effects of the trade war with China and this is impacting hiring practices," noted Gardner.
The state unemployment rate was 4.6%, marginally higher than the 4.4% level of a year ago. The most recent economic forecast suggests that statewide job growth in 2019 will rise by 2.2%, with a total of 88,400 new jobs created.
Home Sales:
There were 22,685 home sales during the third quarter of 2019, representing a slight increase of 0.8% from the same period in 2018 and essentially at the same level as in the second quarter. "Listing activity, which rose substantially from the middle of last year, appears to have settled down," stated Gardner. "This is likely to slow sales as there is less choice in the market."
The average number of homes for sale rose 11% between the second and third quarters. However, inventory is 14% lower than in the same quarter of 2018.
Days on Market:
The average number of days it took to sell a home dropped one day when compared to the third quarter of 2018. Across the entire region, it took an average of 38 days to sell a home in the third quarter.
"Market time remains below the long-term average across the region and this trend is likely to continue until more inventory comes to market, which I do not expect will happen until next spring," said Gardner.
Concluded Balkin, "The market continues to benefit from low mortgage rates. Seattle and the Eastside continue a long-term housing demand trend that has seen leaps in appreciation in the past 5 years. This is primarily because 1) locals are buying their first homes, moving into larger homes and buying investment properties, 2) newcomers stream into the region for highly skilled tech positions at Microsoft, Google, Expedia, Facebook and other growing business sectors and 3) parents and grandparents are moving here to be closer to their adult children and grandchildren. Buyers are not necessarily jumping at any home that comes on the market. Although it's still a seller's market, buyers have become increasingly price-conscious, which is reflected in slowing home price growth."
About Karen Balkin, MA, REALTOR® Elite Homes Team, Windermere Real Estate
Karen Balkin is a Certified Home Buying Instructor of the Washington State Housing Finance Commission, a 5-star-rated agent on Zillow, Certified Negotiation Expert (CNE), Certified Distressed Property Expert (CDPE), Certified Senior Real Estate Specialist (SRES), member of the Asian Real Estate Association of America (AREAA), and Green Certified Real Estate Professional for Green Leadership. For more information, please call (425) 518-2981, or visit http://elitehomesteam.com/.
For media inquiries, please call THE NALA at 805.650.6121, ext. 361.