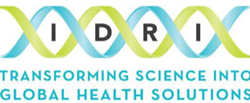 SEATTLE (PRWEB) August 03, 2020
Seattle's Infectious Disease Research Institute (IDRI) today announced that an agreement has been reached, to amend and restate IDRI's license with Immune Design, a wholly owned subsidiary of Merck (known as MSD outside of the United States and Canada). Under the amendment, the parties have agreed to modify the licensed fields and indications under which Merck has the rights to use IDRI's Glycopyranosyl Lipid Adjuvant (GLA) technology (including the GLA and SLA adjuvants), in exchange for potential milestone and royalty payments. The amendment also permits IDRI to conduct research and development of GLA and SLA to treat cancer in low resource regions, itself or through collaborations and partnerships in this area in the future.
"This is an important milestone for IDRI with a premier global vaccine manufacturer," said IDRI's CEO Dr. Corey Casper. "This represents an incredible opportunity for our adjuvants continued availability to people around the globe."
IDRI is committed to sharing technology to ultimately create vaccine platforms and technologies to combat the world's most devastating infectious diseases and cancers, with a special focus on those that affect women and children. Licensing agreements such as this permit other research organizations, universities, foundations and in this case, pharmaceutical companies, to utilize IDRI's intellectual property, adjuvants and specific processes/formulations, all with the goal of developing new solutions for treating infectious diseases and cancers.
For more information about IDRI, visit http://www.idri.org.
About IDRI
As a nonprofit global health organization, IDRI (Infectious Disease Research Institute) takes a comprehensive approach to combat infectious diseases and cancer, combining the high-quality science of a research organization with the product development capabilities of a biotech company to create vaccines and therapeutics. IDRI combines passion for improving human health with the understanding that it is not just what our scientists know about disease, but what we do to change its course that will have the greatest impact. Founded in 1993, IDRI has 55 employees headquartered in Seattle with more than 100 partners/collaborators around the world. For more information, visit http://www.idri.org.