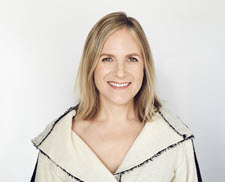 Rewire Your Brain For Happiness
LOS ANGELES (PRWEB) April 09, 2020
Unified Mindfulness, the comprehensive, science- based meditation system used in Harvard, Carnegie Mellon and University of Arizona research, is sponsoring a free, uniquely 21st century event to share wisdom and practices both timeless, and now, more timely than ever. Mindfulness meditation thought leaders and novices alike from around the world are being brought together for a virtual summit and live-streamed meditation retreat to respond to the most pressing questions and challenges of this new time – and all times.
Immersion Promotional Video: https://vimeo.com/392128845
Immersion 2020 will take place from 9am to 9pm EDT, May 13-17, or 12 hours per day, each day for 60 total hours. The event is 100% free of charge and online. As inspiration for the retreat, a summit will be held including interviews with dozens of global thought leaders, neuroscience researchers, business leaders, and meditation teachers. exploring their own personal journey with meditation. Speakers include Shinzen Young, designer of the Unified Mindfulness system, Olympic Gold Medalist Mike Bryan, Rhonda Magee, author of "The Inner Work of Racial Justice," Tami Simon, founder of Sounds True, YouTube comedian JP Sears, International best selling author Chade-Meng Tan of Google fame, Multi-platinum Musician James Valentine (Maroon 5), and renowned meditation teacher Trudy Goodman Kornfield, to name a few.
"Your attention is a freely available resource to lower stress and improve well-being. You just need to learn how to be skillful with it." said Julianna Raye, CEO of U.M. "Planning for Immersion began long before any of us had heard of COVID 19. Although our world is changing in ways that would have been unimaginable just a few weeks ago, the mission for our event hasn't really changed. That's because Immersion, like Unified Mindfulness, is dedicated to expanding the reach of mindfulness throughout the world by providing an educational framework and comprehensive, science-based approach to mindfulness meditation. Our goal, to help people lead healthier, more purpose-filled lives, is the same, if more urgent now, with the increased levels of anxiety and challenges most of us are so suddenly confronted with."
A distinguishing feature of U.M. is its systemized approach to teaching and learning attention skills. Participants can choose among sessions led by trained and certified mindfulness coaches, to learn or practice skills they can use at home, and to connect with a like-minded community. Approximating the feel of an analog, or bricks and mortar retreat, attendees choose between the main meditation practice room or a breakout room for sessions on special topics. Attendees may join for the entire retreat for a fully immersive experience or drop in and out of sessions as schedules and interests permit.
Breakout room special sessions
The 12-hour daily program offers a wide variety of sessions to a large range of international time zones. Breakout room special session topics include:
Mindfulness for Anxiety
Mindfulness for Pain Relief
Mindfulness for Sleep Challenges
Mindfulness and Healing Addiction
Mindful Eating
Mindful Music
Mindful Movement
Making Peace with Thoughts & Thinking
Meditating with Your Pets
Tips for New Meditators
Mindful Leadership
About Unified Mindfulness:
Unified Mindfulness offers research-supported mindfulness practice, teaching an approach to meditation unaffiliated with religion and based solely on developing specific attention skills to lower stress and improve well-being. Unified Mindfulness is a system of meditation that's easily researchable by science, with clear terminology and rigorous precision around concepts and procedures. This precision in design makes both teaching and learning research supported mindfulness clear and accessible to anyone interested.
Leading institutions like Harvard, Carnegie Mellon and the University of Arizona use Unified Mindfulness for their research on meditation.
The Unified Mindfulness system is a comprehensive, robust and refined support structure that any individual at any stage of meditation practice can rely on to go deeper in their insight and their ability to share mindfulness with others. Unified Mindfulness is also a secular form of meditation, which means it's not religious in any way, so anyone, of any faith, can do it.
https://unifiedmindfulness.com/immersion
About Julianna Raye:
As CEO, lead content developer, and head trainer at Unified Mindfulness. Julianna Raye is dedicated to disseminating Shinzen Young's comprehensive mindfulness meditation system through the creation and presentation of educational programs and teacher-training certification programs.
She has co-authored two papers in the peer reviewed journals Mindfulness and The Journal of Occupational Health Psychology and has, herself, more than 150 weeks of immersive silent retreat training in both the Mindfulness and Rinzai Zen traditions, and over 20,000 hours of formal practice. Her brain has been studied in neuroscience labs at Vanderbilt, UNM, and in a published UCLA study comparing long-term meditator's brains with those of non-meditators.
"If you've ever been curious about meditation, struggled to start a practice, or needed support in taking it deeper, now is the time to connect with our vibrant, engaged coaching community, get inspired by our speakers, and discover or deepen an inner resource that can help you in the midst of these challenging times in ways you might never have imagined"