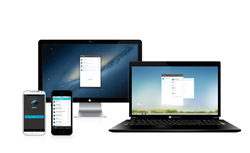 Everyone has a right to privacy – both physical and digital.
(PRWEB) November 15, 2013
Cloud storage solutions, like Dropbox and Google Drive are getting more popular. Recent revelations of government surveillance, like NSA's PRISM, and the rising threat of hacker attacks raise an important question. Must convenience be paid for with privacy?
"Everyone has a right to privacy – both physical and digital," says Istvan Lam, founder and CEO of Tresorit. Lam and his team of 30 are working on a privacy-protecting file sync solution for anyone concerned with their security. "We encrypt data before it leaves your device. At Tresorit, you control access to your files. It doesn't matter if hackers attack our system, or we recieve a court order to hand over user data. Your content is safe from prying eyes," says Lam.
To prove their system, for the past 6 months, Tresorit has offered a $10,000 bounty to anyone who breaks its secure system and gets a file from an encrypted tresor.
After 6 months of attacks, the bounty still hasn't been claimed, so Tresorit decided to up the stakes. They are challenging some of the world's toughest hackers from MIT, Stanford and Princeton, among others.
"You get a $25,000 bounty if you can break our encryption. We don't believe anyone can," says CEO Lam. "Tresorit is challenging the best coders out there to see if there are other ways to endanger user data. This way, we kickstart continuous, public penetration testing." Lam assures users that their data won't be in danger. Tresorit copied their entire infrastructure to create a hacker arena.
Tresorit also encourages hunting for vulnerabilities with a unique prize - the hacker adventure of a lifetime.
"We all love movies like Swordfish or James Bond. But we know that they don't exactly depict the lifestyle of a real hacker," says Istvan, laughing. "However, many of us started to write code dreaming of such adventures." Tresorit wants the best of the best to experience such a life for a few days. The company will organize an adventure, with the best vulnerability hunter playing the lead role. The lucky one getting the prize can fire a tank, be part of a gunfight, or drive a Maserati.
Building a zero knowledge, secure system is one thing, legal protection from government harassment is another. Tresorit recently moved operations to Switzerland to enjoy the benefits of Swiss neutrality.
"Our technology ensures users don't have to worry about our servers accessing their data. We want to make sure their data is protected legally. They won't have to fear for the continuity of the service either," says Lam, referring to encrypted mail provider Lavabit's recent shutdown.
The question is – will someone hack Tresorit and claim the prize? Tresorit believes they won't and invite everyone to try their secure cloud service for free, with a 10 day, limited offer of 32.5GB free, secure cloud storage