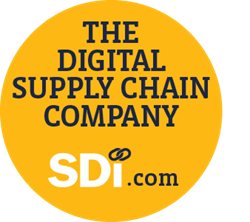 This pandemic has made it clear that MRO and indirect supply chain management is mission-critical to essential businesses like food and beverage, pharmaceutical, and other organizations rapidly adapting to this new world.
BRISTOL, Pa. (PRWEB) April 16, 2020
With COVID-19 forcing companies to pivot to remote work organizations, cloud companies have quickly proven to be the backbone of the workforce at a scale never before imagined. While cloud services have certainly spiked, many companies who had already moved to a cloud infrastructure aren't missing a beat. Prior to federally mandated closures on non-essential businesses, SDI, Inc., a leader in MRO digital supply chain solutions and technology had partnered with Astute Business Solutions to move the company's PeopleSoft and Oracle database applications to Oracle Cloud Infrastructure (OCI). Astute conducted on-site OCI workshops to assess SDI's needs and designed a solution to run PeopleSoft on Oracle Cloud Infrastructure to help SDI improve efficiency and security.
The Astute solution for SDI resulted in significant improvements to performance, security and disaster recovery. "While SDI has always had a very secure ERP and database environment, Oracle Cloud Infrastructure has some additional features that allow us to take that security to a higher level," said Scott Doyle, VP IT Client Solutions.
Astute's PeopleSoft on Oracle Cloud Infrastructure solution included:

Automated move and improve Peoplesoft applications to OCI
Ensuring business continuity with Disaster Recovery on OCI
Managed Services for business-critical PeopleSoft applications including automated life cycle management with Cloud Manager
Terraform automation for OCI and PeopleSoft deployment
Improving security on OCI with TDE encryption for Database Cloud Service
Trimming resources, dependencies, and TCO by migrating to the Cloud
Just one week after moving to OCI, SDI had realized a 59% reduction in transaction time. The biggest improvements were seen in the areas that complete bulk of the organization's processing.

PO Build is running an average 83% faster. This improves the workflow process that pushes requisitions to approvers within the procurement team.
PO dispatch is running 94% faster.
Storeroom picking process had improved speed of 59%, with larger sites experiencing even greater improvement in speeds.
Using a scalable and flexible approach, Astute helped SDI seamlessly move their PeopleSoft Production and Development applications to Oracle Cloud Infrastructure.
"Having an on-site workshop with SDI was key to determining the project scope, timeline and implementation," said Arvind Rajan, CEO of Astute Business Solutions. "Designing a customized solution for each and every client is something we believe is crucial to the success of a lift and shift to the Cloud."
In this crisis, secure cloud architectures are essential for the survival of businesses and the economy in general. This pandemic has made it clear that MRO and indirect supply chain management is mission-critical to essential businesses like food and beverage, pharmaceutical, and other organizations rapidly adapting to this new world. Service providers, like SDI, who have already embraced Industry 4.0 technologies and moved to cloud-based infrastructures hold a position of strength in ensuring their customers' MRO supply chains enable continued operations during this great time of need.
About SDI
SDI is a Digital Supply Chain Solutions firm with a focused practice in Indirect Materials, MRO, and Industrial/Facilities Technology. We go to market through an innovative As-a-Service offering, delivering custom solutions and results designed to improve our client's MRO supply chain performance.
Using a custom suite of products, services and tools, SDI's platform coordinates, aligns and optimizes every step of the digital supply chain. Lower costs, smarter inventories and more reliable production are all natural results from a more connected MRO supply chain. To learn more or to subscribe to the company's weekly brief on the impact COVID-19 has had on the MRO supply chain visit: http://www.sdi.com or contact sales@sdi.com
About Astute Business Solutions
Astute Business Solutions focuses on helping PeopleSoft customers across all industries maximize their return on investment by helping them implement the latest Application and Tools capabilities while leveraging the power of Oracle Cloud Infrastructure (OCI) to reduce TCO, improve performance and increase security.
Astute, an Oracle Cloud Select Partner, is the leading provider of Move and Improve services for PeopleSoft on OCI. Astute leverages the power of Cloud Automation with tools like PeopleSoft Cloud Manager, Terraform, and OCI CLI to streamline PeopleSoft Application Lifecycle Management, helping customers take up PUM updates and Tools upgrades at a faster pace, thus delivering business value from their investments in PeopleSoft.
Astute is developing innovative solutions using Oracle Chatbot technology, Oracle Autonomous Database, Kubernetes, Micro Services and PeopleSoft Test Framework for customers across industries such as Healthcare, Education, Non-Profit, Professional Services, Government, Financial Services and more. To learn more about Astute Business Solutions visit http://www.beastute.com or contact info@beastute.com.