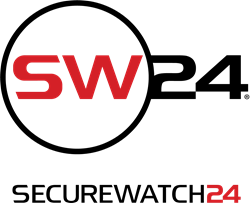 SW24 focuses on a collaborative approach to school security and strategically looks at the entire picture in order to build an effective enterprise-level security program, states John Colgan, COO at SecureWatch24
NEW YORK (PRWEB) September 27, 2018
SecureWatch24 LLC (SW24) - a specialist in school security consulting, today announced that it has launched a new school safety program, the PREVENT Program, to help mitigate risks and create a safer environment at schools. This new program will be unveiled at the upcoming International Association of Chiefs of Police show at SW24's booth # 1515 taking place on October 6th – 9th at the Orange County Convention Center in Orlando, FL. SW24's School Safety Paradigm is rooted in controlling the movement of people and vehicles into and across school campuses. The SW24 PREVENT Program thoroughly assesses the threats and risks of schools through the PREVENT protocol, the Professional Response to Eradicate Violent Events through Networked Technologies. PREVENT is based on the following four principles: Deter the attacker, delay unauthorized entry into the school, detect security breaches, and decrease the risk exposure.
SW24 developed the PREVENT Program as a simple yet effective way for schools to thoroughly assess the threats and risks facing them today and provide steps to help mitigate those risks. Today, SW24 has become a trusted advisor and the voice behind security preparedness. The company specializes in educating schools on what they can do now to help prevent an incident from taking place in the future as deterrence is the best form of defense. "SW24 focuses on a collaborative approach to school security and strategically looks at the entire picture in order to build an effective enterprise-level security program," states John Colgan, COO at SecureWatch24.
SW24 is making a huge impact on school safety by uncovering vulnerabilities in people, processes and protocols and works with schools to stress the importance of situational awareness – as knowledge and communication are key to a successful safety program. The number of school shootings in recent years represents a significant uptick from previous years. Universities, colleges, primary and secondary educational facilities are increasingly at risk and subject to intrusion, fire, narcotics, and crimes of rape, assault, and other violent acts. The SW24 PREVENT Program evolved from this realization and continues to be a pillar of strength for the education community. SW24's executive team has decades of experience in law enforcement, and specialized training in counterterrorism and threat reduction practices. Schools can rely on SW24's security professionals who truly understand the process of security and ensuring safety. Technology is a means to an end, not an end in itself, yet many in the school safety business focus on technology which, in itself, does nothing to mitigate a risk or suitably deter a threat.
This new program launched by SW24 will enhance the company's ability to deliver meaningful security assessments to clients and create a safer environment for schools around the country. For further information on SW24's PREVENT Program or to learn how to receive a security assessment, visit http://www.SW24.com/PREVENT.
About SecureWatch24 LLC
SecureWatch24 is a privately-held, full-service provider of electronic and physical security services. We specialize in enterprise-level security video, access control and Video Management System integration. We also provide subject matter expert consulting services in electronic security systems for state and municipal agencies, school districts, law enforcement organizations, retail stores, and multi-family buildings. For further information visit, http://www.SW24.com
PR Contact:
Monique Merhige
Infusion Direct Marketing & Advertising, Inc.
Phone: 631-846-1558