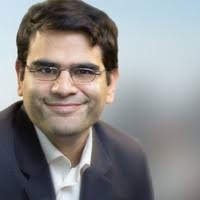 "It's a great honor to be recognized by one of the prestigious business awards programs in the world," said Nish Bhalla.
TORONTO (PRWEB) July 29, 2019
Security Compass CEO and Founder Nish Bhalla has been named an Ernst & Young (EY) Entrepreneur of the Year 2019 Ontario Finalist in the category of business-to-business products and services. Now, in its 33rd year, the EY Entrepreneur of the Year Program recognizes entrepreneurs in more than 145 cities and 60 countries throughout the world who demonstrate excellence and extraordinary success in areas such as financial performance, innovation, and commitment to their businesses and communities.
"It's a great honor to be recognized by one of the prestigious business awards programs in the world," said Nish Bhalla, CEO of Security Compass. "I'm proud to lead an organization comprised of such talented people. It's their passion, industry knowledge, and creativity that has encouraged me to seek new opportunities for growth and product innovation."
Since its founding in 2004, Security Compass has grown to be one of the most recognizable technology companies in Canada. Nish's ultimate vision when starting the company was to "create a world where technology could be trusted." Within a few years time, and without any outside investment, he created a successful and profitable consulting practice. Not one to rest on his laurels, Nish's entrepreneurial spirit and desire to tackle problems head-on drove him to push forward, creating new product offerings to help customers overcome their greatest security challenges. Today, Security Compass offers a catalogue of industry-leading security courses, its award-winning platform for software security, SD Elements, and a host of professional services – helping organizations to efficiently deliver technology that's secure by design. The company employs more than 200 professionals and ranks 14th on the overall Best Workplaces in Canada 2019 list by the Great Place to Work® Institute.
Nish was selected as an Ontario Finalist by a panel of independent judges. Regional award winners are eligible for consideration for the Entrepreneur of the Year National Competition. Award winners in several categories, as well as the overall Entrepreneur of the Year winner, will be announced at an Award Gala in Palm Springs, California, on Nov. 16, 2019.
About Security Compass
Security Compass is a leader in helping customers proactively manage cybersecurity risk, without slowing down business. Offering SD Elements, Just-in-Time Training, and Enterprise Delivery Services, as well as Verification Services, Security Compass helps organizations efficiently deliver technology that's secure by design. At the core of the company's solution is its policy-to-execution software platform, SD Elements, which translates policies into actionable tasks for technical teams. Security Compass services some of the world's largest enterprises, as well as four of the largest tech companies in the world. The company is headquartered in Toronto with global offices in the United States and India. Follow Security Compass on Twitter @securitycompass or visit https://www.securitycompass.com/