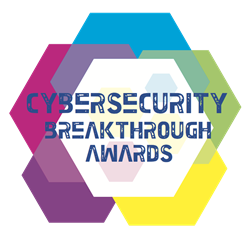 The bottom line is that Security Compass' SD Elements saves time, money, and helps organizations maintain a competitive advantage and we are so pleased that we are able to congratulate Security Compass on their second award from CyberSecurity Breakthrough
LOS ANGELES (PRWEB) October 27, 2020
CyberSecurity Breakthrough, a leading independent market intelligence organization that recognizes the top companies, technologies, and products in the global information security market, today announced that Security Compass, a leading provider of the industry's first Balanced Development Automation (BDA) platform, has been selected as the winner of the "Application Security Solution of the Year" award in the fourth annual CyberSecurity Breakthrough Awards program.
Security Compass' SD Elements platform automates proactive security and compliance processes to inject security early in the application development process. It enables organizations to innovate fast, stay ahead of the competition, and deliver secure products. Because SD Elements is highly scalable and has an adaptive security architecture, it features Application Lifecycle Management (ALM) integrations which enable developers to work autonomously, without needing to learn a new tool. The platform eliminates the inefficiencies of PDFs or spreadsheets, overcomes the scarcity of talent, and accelerates decision-making by aligning security and risk priorities with business needs.
"As application development teams are moving faster than ever to build applications, using agile methodologies in DevOps environments to bring products to market faster, important security measures are often skipped," said Rohit Sethi, CEO, Security Compass. "SD Elements is a first-of-its-kind platform that arms developers with the tools to integrate security and compliance into DevOps environments in a way that won't disrupt development processes or the speed of software delivery. By helping agile organizations shift security left, building security requirements into the software development lifecycle from the start, organizations can make software secure – cost-effectively and at the speed business demands."
The mission of the CyberSecurity Breakthrough Awards is to honor excellence and recognize the innovation, hard work, and success in a range of information security categories, including Cloud Security, Threat Detection, Risk Management, Fraud Prevention, Mobile Security, Email Security, and many more. This year's program attracted more than 3,750 nominations from over 20 different countries throughout the world.
"As we look at the cybersecurity landscape today, DevSecOps is one of the most exciting and important categories that we evaluate as it represents a new way of thinking in which application and infrastructure security are considered and implemented from the very start," said James Johnson, managing director, CyberSecurity Breakthrough. "Security Compass is delivering breakthrough solutions in this area, as no other application security solution offers a holistic and comprehensive approach to application security and compliance for DevOps environments. The bottom line is that Security Compass' SD Elements saves time, money, and helps organizations maintain a competitive advantage and we are so pleased that we are able to congratulate Security Compass on their second award from CyberSecurity Breakthrough - this year for 'Application Security Solution of the Year.'"
Additionally, SD Elements offers proven sample codes, just-in-time training, and test plans to aid development teams in building secure applications. CI/CD tool integrations allow development teams to build application risk management and compliance into the DevOps process. The plugins automatically inform the CI/CD pipeline about a development project's compliance with specific security and privacy controls.
####
About CyberSecurity Breakthrough
Part of Tech Breakthrough, a leading market intelligence and recognition platform for global technology innovation and leadership, the CyberSecurity Breakthrough Awards program is devoted to honoring excellence in information security and cybersecurity technology companies, products and people. The CyberSecurity Breakthrough Awards provide a platform for public recognition around the achievements of breakthrough information security companies and products in categories including Cloud Security, Threat Detection, Risk Management, Fraud Prevention, Mobile Security, Web and Email Security, UTM, Firewall and more. For more information visit CyberSecurityBreakthrough.com.
About Security Compass
Security Compass, a leading provider of cybersecurity solutions and advisory services, enables organizations to adopt Balanced Development Automation for rapid and secure application development. With their flagship product, SD Elements, the company helps automate significant portions of proactive manual processes for security and compliance that improves time to market for new technology. In addition, they offer advisory services on how organizations can embrace emerging technologies like cloud to strengthen their security posture. Security Compass is the trusted solution provider to leading financial organizations, technology enablers, and renowned global brands. The company is headquartered in Toronto, with offices in the U.S. and India. Follow Security Compass on Twitter @securitycompass or visit them at https://www.securitycompass.com/ to learn more.