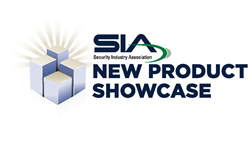 "Participating in the NPS – the leading awards program at the largest trade show for security products in the country – is a fantastic opportunity to highlight your company and security products." – Don Erickson, CEO, SIA
SILVER SPRING, Md. (PRWEB) December 05, 2018
Submissions are now open for the Security Industry Association's (SIA's) New Product Showcase (NPS) Awards at ISC West 2019. NPS, established in 1979, is the security industry's premier awards-based marketing program, recognizing innovative security products, services and solutions used to protect life and property in residential, commercial and institutional settings.
"Participating in the NPS – the leading awards program at the largest trade show for security products in the country – is a fantastic opportunity to highlight your company and security products," said Don Erickson, SIA's CEO. "Each year, the NPS judges dedicate considerable time to carefully evaluating submissions and selecting the honorees from a pool of top-quality entries, signaling the best new and refreshed products on the market to the 30,000+ industry professionals attending ISC West and the security industry overall. ISC West continues to be most recognized platform for introducing new product into the market each year."
The 2019 NPS award categories are:
Access Control Devices and Peripherals
Access Control Devices and Peripherals – Wireless
Access Control Software and Controllers
Anti-Terrorism/Force Protection
Cloud Solutions
Commercial Monitoring Solutions
Communications Solutions
Convergence and Integrated Software and Solutions
Cybersecurity
Design, Diagnostic and Installation Tools
Emergency Communication Systems
Environmental Monitoring Systems
Fire/Life Safety
Green/Sustainable Solutions Products
Hosted Solutions/Managed Services
Intrusion Detection and Prevention Solutions
Intrusion Detection and Prevention Solutions – Wireless
Law Enforcement/Guarding Systems
Lock Systems and Secure Storage Containers
Loss Prevention and Article Surveillance Solutions
Mobile Apps
Network Support Solutions
Outdoor Perimeter Protection
Personal Protective Equipment
Residential and Monitoring Solutions
Threat/Risk Management Systems
Unmanned
User Authentication, Identification, Credentialing and Management
Video Analytics
Video Surveillance Advanced Imaging Technologies
Video Surveillance Cameras – HD (Megapixel)
Video Surveillance Cameras – IP
Video Surveillance Data Storage
Video Surveillance Hardware and Accessories
Video Surveillance Management Systems
Video Surveillance Mobile Solutions
Additionally, the NPS judges will present the Best New Product Award and the Judges' Choice Award.
"The array of NPS award categories and definitions reflect the advancements and evolution of new security technologies and tools," said Chris Grniet, SIA NPS committee chair. "We look forward to reviewing the 2019 award entries, representing the best of the best in the industry."
The 2019 NPS will take place April 10 during ISC West. Entrants in the 2019 NPS will make face-to-face presentations of their products to the NPS judges and deliver them to the showcase area, where they can be viewed by ISC West attendees.
Learn more about entering NPS by visiting the NPS page and/or contacting Bob McFarland, vice president of sales at ISC Events, at rmcfarland@reedexpo.com or 203-840-5568. For inquiries related to judging, schedules and general information, please contact SIA Director of Information Technology Frank McDonough at fmcdonough@securityindustry.org or 301-804-4715.
To be considered in the NPS, submit an application by Feb. 15, 2019. SIA membership provides a significant discount on NPS entry fees.
ISC West – taking place April 9-11, 2019, at the Sands Expo Center in Las Vegas, Nevada – is the largest U.S. event for the physical security industry, covering access control, alarms and monitoring, biometrics, IP security, video surveillance, networked security products and more. ISC West attendees discover the newest security products and security technology, network with colleagues and security professionals and gain valuable security industry training and knowledge through SIA Education @ ISC. Learn more and pre-register to attend.
About SIA
SIA (securityindustry.org) is the leading trade association for global security solution providers, with more than 900 innovative member companies representing thousands of security leaders and experts who shape the future of the security industry. SIA protects and advances its members' interests by advocating pro-industry policies and legislation at the federal and state levels, creating open industry standards that enable integration, advancing industry professionalism through education and training, opening global market opportunities and collaborating with other like-minded organizations. As a proud sponsor of ISC Events expos and conferences, SIA ensures its members have access to top-level buyers and influencers, as well as unparalleled learning and network opportunities. SIA also enhances the position of its members in the security marketplace through SIA Government Summit, which brings together private industry with government decision makers, and Securing New Ground, the security industry's top executive conference for peer-to-peer networking.